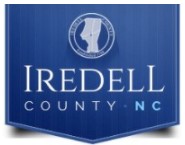 FROM STAFF REPORTS
The Iredell County Board of Commissioners had a light meeting agenda this week, but several commissioners had plenty to say on a variety of matters.
After members of the public expressed their concerns about election integrity, the cost of the new Jennings Park and recent comments by Iredell-Statesville Schools Board of Education members, Vice Chair Bert Connolly and commissioners Brad Stroud and Gene Houpe all weighed in on some of the challenges the county government is facing — and public criticism aimed at the board.
Houpe defended the board's decision this summer to reduce the property tax rate by only 4 cents in the wake of the countywide property valuation that resulted in large tax increases for many residents.
The board, Houpe said, is responsible for funding 26 departments (including the Sheriff's Office and EMS), 19 volunteer fire departments and rescue squads. Commissioners allocate nearly 50 percent of the county's budget to Iredell-Statesville Schools, the Mooresville Graded School District and Mitchell Community College.
Criticism aimed at commissioners regarding the explosive residential development is misguided and should be directed at town and city governments, Houpe said.
"We can't control what they do," he said.
Commissioners have refused to grant the municipalities control over zoning for property that is not currently under their control, commissioners said.
Meanwhile, Stroud said commissioners were being prudent to set aside money for the new high school and another school in the early planning stages so the county would not be saddled with future debt.
The county has been put in a difficult position, he said, because Iredell-Statesville Schools officials have still not put the new high school out for bid — more than three and a half years after voters approved an $80 million bond referendum for the project. Mooresville Graded Schools has built and opened a new middle school that received funding from the same referendum.
Now that construction cost estimates have more than doubled, Stroud said, I-SS officials should consider alternatives to building a traditional high school, which could cost as much as $200 million high school. (Commissioners have only approved $120 million for the project.)
Stroud suggested I-SS officials consider altering plans for the high school and pointed to recent news that the Guilford County Early College was recently ranked the No. 1 public school in the U.S. That school does not have athletics programs, although its students can participate in sports through nearby schools, he added.
Eliminating the cost of an athletics stadium from the plan for Weathers Creek High School would save the county tens of millions of dollars.
Only 10 percent of students play sports, Stroud said.
"Yet (the school board is) headstrong that we must have athletics," he said. "We have to think outside the box."
Connolly, the vice chair, said investing in education has to be a priority, but he also pushed back against spending close to $200 million for the new school.
"The money don't fall out of the skies," he said.
Connolly also defended the county's decision to spend $30 million on construction of Jennings Park, saying hundreds of residents had been involved in the planning. Investing in parks and recreation, he said, is actually an investment in children and families.
The alternative, he said, is spending more money incarcerating people.
"Would you rather have kids that are playing sports, that are learning sportsmanship, that are doing what they need to do, get out here and learn how to play with each other — not fight each other — and not end up in jail? he asked.
Commissioners, he said, scrutinize all funding requests and work to be good stewards of taxpayer money.
"It's not just a part-time, couple-hours-a-week job," Connolly said. "I promise you that."
Iredell County's property tax rate is the 21st lowest among 100 North Carolina counties.
OTHER BUSINESS
In other business, commissioners:
♦ Recognized Taylor Lloyd, who was crowned Miss North Carolina on June 24. Lloyd, an Iredell County native, is a senior at UNC Chapel Hill, where she is majoring in music and public policy.
♦ Recognized Iredell County Cooperative Extension Director Nancy Keith Her staff was honored in the South Central District as an Outstanding Partner with NC Cooperative Extension. Commissioners also honored the Cooperative Extension for its work at the 87th Iredell County Agricultural Fair.
♦ Approved a request from Shepherds Volunteer Fire Department for $288,917 for the purchase of materials and equipment for a training facility.
♦ Scheduled a public hearing for October 3 regarding a text amendment to the land development code.
♦ Scheduled a public hearing for October 3 regarding ICATS transportation grants for fiscal year 2025.
♦ Approved a request from the Department of Social Services to receive and expend $78,700 in one-time low-income household water assistance funds.
♦ Approved a request from Iredell-Statesville Schools to utilize $633,000 in N.C. Lottery funds for gym renovations at Harmony Elementary School.
♦ Approved a $1.4 million offer from Weller Life Communities LLC to purchase 43.70 acres at 204 Bluefield Road. The approval begins the upset bid process mandated by N.C. law.
♦ Approved the allocation of additional capital money to Iredell-Statesville Schools ($2.275 million) and Mooresville Graded Schools ($630,715) based on actual sales tax revenues received in 2022-2023.