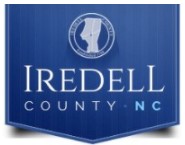 BY KARISSA MILLER
The Iredell County Board of Commissioners will conduct three public hearing Tuesday night.
♦ The first public hearing is to consider a request to release zoning and subdivision jurisdiction to the Town of Troutman.
A little over 39 acres on Charlotte Highway adjacent to Building Center Avenue is the subject of the reasoning request by Howard Bryan. The property is owned by Superior Properties of Iredell, Piedmont Landco LLC and The Great Brittany Trading Company.
According to county documents, the proposed use of the property is retail, restaurant, and service businesses. The site is currently occupied by two rental houses and the rest of the property is vacant.
Troutman Town Manager Ron Wyatt has provided a letter that states the property is served by town water and sewer lines. The Iredell County Planning staff supports this request.
♦ The second public hearing is a request from the Planning staff for a proposed amendment to the Iredell County Land Development Code regarding billboard regulations.
The text amendments address static and digital billboards or outdoor advertising signs. Static billboards are considered the traditional billboard with a manual change in copy that is generally leased/rented on a long-term basis. Digital billboards are electronic in nature and typically have a group of messages that rotate or change frequently.
The text amendments change the sign size, setback requirements and other required actions.
♦ The third public hearing is for the board to consider a request for an economic development incentive for Project Iso.
The benefit to the county will be the stimulation of the local economy and the creation of job opportunities. Project Iso will create a minimum of 15 new jobs.
The economic incentive is for up to $22,372 over a three-year period based on the company's investment of up to a little more than $2 million and is contingent upon a contract being executed within 180 days.
Meeting Info
The meeting, which is open to the public, will take place at 6 p.m. inside Government Center, 200 S. Center Street, Statesville, inside the commissioners' meeting room.
OTHER BUSINESS
Also, during the meeting, the board will:
• Consider a request from the Sheriff's Office for approval of a Resolution for Law Enforcement Service Side Arms and Badges.
• Consider a request from Emergency Medical Services for a budget amendment of $500,000 to appropriate additional EMS fees collected. This will cover overages in contracted services as a result of increased billing costs.
• Consider a request from ICATS for a budget amendment of $600,000 to purchase 13 vehicles. According to county documents, the cost of vehicles has doubled since the COVID-19 supply chain issues. The vendors canceled all vehicles ordered in 2021-2022 off NCDOT contracts due to the Ford chassis shortage.
• Consider a request to appropriate State Capital Improvement Fund grants from the state for various projects. If not used, the funds must be returned to the state.