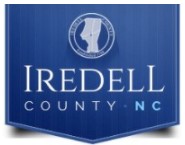 BY KARISSA MILLER
The Iredell County Board of Commissioners will consider a request to continue the county's participation in the Lake Norman Regional Transportation Commission Tuesday night.
The board will first meet at 4 p.m. for its pre-agenda briefing followed by their regular session at 6 p.m. inside the commissioners meeting room. Both meetings are open to the public and take place at Government Center, 200 South Center Street in Statesville.
In 2016, Iredell County joined this group. The cost to participate for two years is $15,750.
Participating jurisdictions currently include Statesville, Troutman, Mooresville, Davidson and Iredell County.
According to county officials, LNTC participation gives the county "access to a base of knowledge that is solely focused on transportation, and helps achieve goals related to transportation projects."
In other matters, the board will hear a request from Executive Director Jennifer Barraclough with the Iredell Council on Aging, Inc. She will present the Fiscal Year 2024 Home and Community Care Block Grant funding plan.
OTHER BUSINESS
In other matters, the board will:
• Hear a presentation from student Quincy Sherrill, Iredell Youth Delegate to Youth Voice.
• Hear a request from the Health Department on the 2022 State of the County Health Report.
• Consider a request from Mooresville Graded School District for approval of a Temporary Construction Easement and Permanent Sanitary Sewer Easement from the County to Kistler Farm Property, LLC, across the property of Rocky River Elementary School.
• Consider a request from Emergency Medical Services for approval to award the purchase of six new mechanical ventilators for $112,973.39.
• Consider a request from Health Department for approval of budget amendment in the amount of $462,321 for Public Health Infrastructure: Local Workforce Development Grant. The grant will be used throughout a five-year grant period.
• Consider a request from Health Department for Approval of Budget Amendment in the amount of $44,343 for the American Rescue Plan Act COVID-19 Public Health Workforce grant. The funding will be used for staff training and development, contracted services, and Information Technology equipment.
• Consider a request from Parks and Recreation to appropriate a donation of $4,130 from Make an Impact Foundation to purchase two park benches. The benches will be located at Brody Thompson Memorial Playground at Stumpy Creek Park.
• Consider a request from Social Services for approval of Budget Amendment #4 to appropriate funds for Medicaid Eligibility & Enrollment Hold Harmless claiming and Medicaid Expansion & Continuous Coverage Unwinding (CCU) claiming. Iredell County was advanced $113,821.00 of CCU funds and $277,532.00 in Medicaid E&E Hold Harmless funds. The state has mandated that these funds must be carried forward into the FY24 budget for use and claiming.