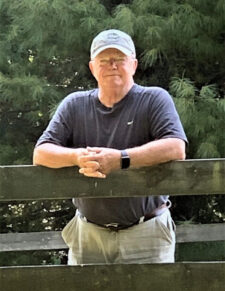 Beverly Clayton Cline, 70, of Statesville, N.C., passed away Thursday, July 13, 2023.
Clayton was born June 30, 1953, in Taylorsville, N.C., and was the son of Loretta Chapman Cline, who survives, and the late Clayton Philo Cline. He was a graduate of Alexander Central High School and was married to Karen Kite Cline, who survives. He worked for PepsiCo, Inc and First Baptist Church of Statesville until his retirement. He was a member of First Baptist Church of Statesville.
Clayton was involved with multiple ministries throughout his life, including Operation In-As-Much, Community Bible Study, multiple church mission trips and the men's ministry at First Baptist Church. He had a love for the outdoors and enjoyed time in the mountains, hiking and fishing. For family get-togethers, he loved to cook and grill for his family. Clayton was a handyman and was always available to help his family with home projects ranging from carpentry to plumbing. His nature was to be a helper, and he will be dearly missed by his family and those who knew him well.
In addition to his wife and mother, Clayton is survived by four sons, Derrick Cline of Statesville, Cory Cline (Elizabeth) of Statesville, Tyler Cline (Jaclyn) of Charlottesville, Va., and Donovan Cline (Kristen) of Newton, N.C. He was well known as Papaw by his 13 grandchildren and three great grandchildren. He is also survived by three brothers and his dog Beau, who was a loyal companion.
A celebration of life service will be held at 2:30 p.m. Monday, July 24, 2023, at Western Avenue Baptist Church with Dr. Jeff Spry and Dr. Nelson Granade of First Baptist Church officiating. The family will receive friends at Western Avenue Baptist Church at 1 p.m. prior to the service.
In lieu of flowers, memorials may be made to Habitat for Humanity of the Charlotte Region and Wounded Warrior Project.
Troutman Funeral Home is serving the family.