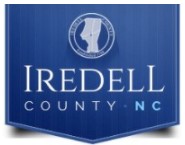 FROM STAFF REPORTS
Iredell County officials are warning property owners about reports of a scam threatening enforcement action.
The Iredell County Tax Collector mailed tax bills to Iredell County property owners on August 4. Most taxpayers should receive their bill or bills this week.
Around the same time an unknown scammer mailed a fraudulent "Notice of Tax Lien" to some property owners in Iredell County. The notice falsely states that the recipient is required to call a number by August 18 to avoid enforcement action. The number listed is 1-855-200-0716, which is a known scammer number. The PIN number listed is false.
The creditor is listed as the "Federal Taxing Authorities," which is also a false claim.
County officials are urging property owners to disregard this notice.
"Do not call this number. Do not send funds to these scammers. If you are concerned that your Iredell County Tax bill may not be legitimate, call the Iredell County Tax Collectors Office at 704-878-3020," officials said in a news release.