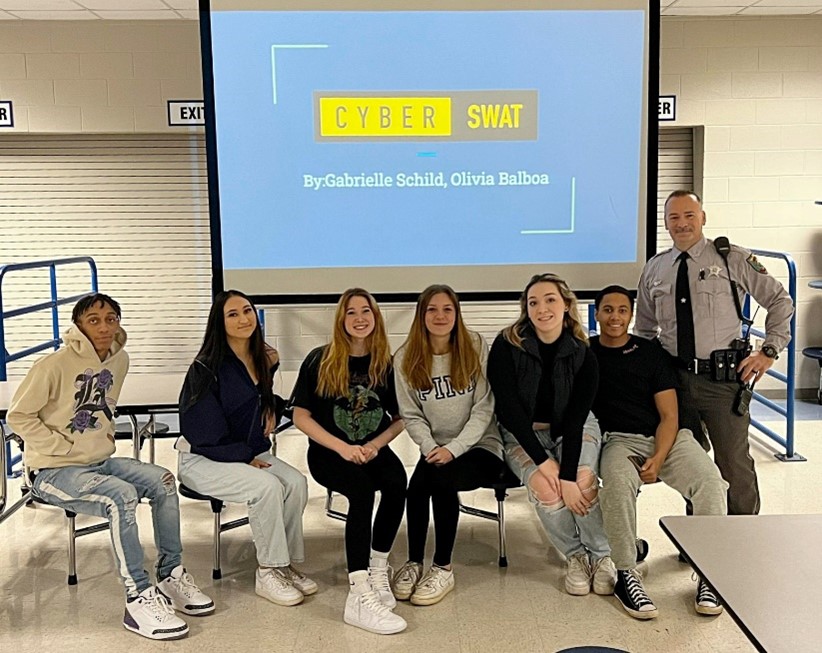 Special to Iredell Free News
Iredell County Sheriff's Office Deputy Mark Calabrese and six student leaders kicked off the CyberSWAT peer-to-peer program at Lake Norman High School on Thursday. The ICSO is the first law enforcement agency in North Carolina to implement this program.
Over 60 students attended the meeting, along with seven ICSO deputies and Canine Rex. Important topics were discussed, snacks were had, and relationships were established.
The group will continue meeting weekly and new members are encouraged to join. The program will expand to other schools where the ICSO provides school resource officers.
The purpose of CyberSWAT is to educate the youth about online safety and help create a comfortable environment to have conversations about bullying, online predators, and other online risks. This program is designed to be taught by students to students.
The group will act as a club and will be overseen by the SRO at the school.
Designers of this program, along with ICSO deputies, realize young people learn better when they are taught by their peers.
Photos