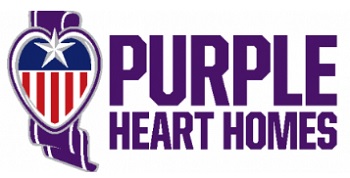 BY BRANDY TEMPLETON
Purple Heart Homes has made a significant and lasting impact on the lives of veterans since it was founded by combat-wounded veterans John Gallina and Dale Beatty in 2008.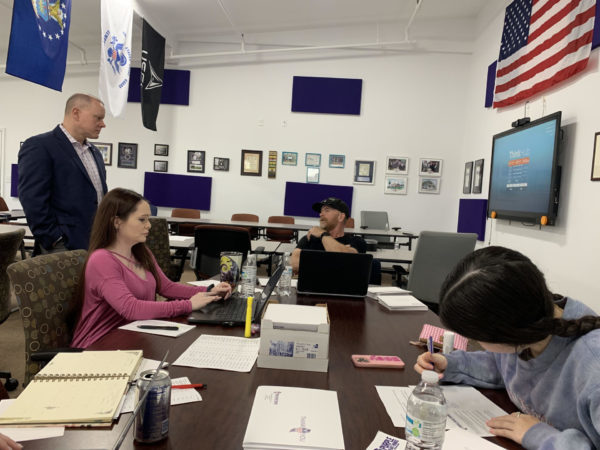 Volunteers have played a significant role in the nonprofit's success. In 2022, the 1,000th veteran assistance project was completed.
On Thursday, a small group of volunteers pitched in to help write thank you cards to more than 250 individuals who have financially supported Purple Heart Homes.
Whether it's a donation of $5 or $500, it's important to acknowledge every gift, said Leigh Ana Garrigues, event and volunteer coordinator for the Statesville-based organization.
"It's the first year that we've implemented quarterly volunteer days," explained said. "There will be plenty of things to help with."
Planned projects include building ramps and decks or assistance with the construction of tiny homes. Purple Heart Homes has donated two tiny homes to Fifth Street Ministries for its Statesville campus and is making plans to add more.
The nonprofit welcomes all volunteers; however, minors must be accompanied by either a parent or responsible adult and sign a waiver.
"Last year, the Agricultural & Science Early College (ASEC) held a fundraising event and raised $5,000 to help fund our golf tournament," Garrigues shared. "They got to take the Friday of our tournament off from school and participate."
The ASEC students served guests lunch, drinks, and helped out in other ways.
Layn Tallent, marketing director, said building strong partnerships with other organizations has been an integral part of Purple Heart Homes' success.
"This is a grassroots nonprofit initiative in a mere 14 years," she shared. "We couldn't do it without volunteers."
Corporate building days, where a group of employees from a business come out and work together, demonstrate the support that veterans and Purple Heart Homes enjoy in this community.
"It can be life-changing," Tallent said. "I remember the first time I participated, when we helped a veteran right down the road."
That day, the F3 Workout Group helped build a ramp so a veteran could easily get in and out of his home.
"After we were finished, his daughter came out with big, crocodile tears, pointing to her daughter racing the grandfather," Tallent said.
The grandfather was in his motorized wheelchair and the granddaughter was on her scooter.
"It was the first time she got to play outside with her granddad," she exclaimed. "It really has a life- changing impact."
UPCOMING VOLUNTEER DATES
♦ May 17 (9 a.m. to 2 p.m.)
♦ August 16 (9 a.m. to 2 p.m.)
♦ November 15 (9 a.m. to 2 p.m.)
FUNDRAISERS
♦ September 13 — "Patriot Clay's Challenge" at Hyatt Farms Sporting Clays in Polkton. This is a clay shoot competition with teams of four.
♦ October 7 — "Take that Hill." Micro-cycling event
♦ TBA — Fall Golf Classic
LEARN MORE
Visit https://purplehearthomesusa.org/