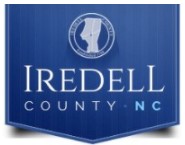 BY KARISSA MILLER
At the Iredell County Board of Commissioners meeting last week, residents spoke out on a variety of issues, including short-term rentals, designating Iredell County as a "Sanctuary for Life," and ideas for controlling the cost of building the new high school.
Mooresville resident Jack Benyon, who represents Save our Neighborhoods, the Bridlewood group and Woodland Hills group, expressed frustration over the growing number of short-term vacation rentals in his community.
Benyon said that since last month a new management group has come into the area with three new residences being listing as sort-term rentals by Airbnb. He told commissioners that an existing group is trying to form a conglomerate to buy more properties for short-term rentals in the area.
An increasing number of existing residences and undeveloped properties in the community are being transformed into exclusively commercial enterprises and "money making investment opportunities," he said.
Benyon explained that in 2019, the Town of Mooresville approved a developer's request to put in 283 condos along with a luxury hotel in the Langtree area. According to Benyon, the developer is now considering converting 100 condos into short-term Airbnb-style rentals and reducing the hotel from 82 rooms to 30 or 35 rooms.
"The problem is definitely getting bigger. We ask that you do your best to get in front of the issue before it becomes a bigger issue," Benyon said.
He also asked commissioners to keep the public updated on information that they receive from county departments.
Sanctuary for Life
Next, local resident Cheryl Pletcher asked commissioners to consider adopting a resolution that would designate Iredell County as a "Sanctuary for Life" county. The resolution would declare that the county protects life from conception to natural death.
"I'm a dreamer, and I dream of making the world a better place," she said. "Over the years, I've needed guidance and inspiration because it's a very big project."
"Over the years, I've seen answers to prayers. Doors open, doors close to assist me in what God has called me to do," she added.
She said that a Sanctuary for Life resolution is a purposeful way to "to lift up the value of human life in our county."
"I'm on assignment. I'm on a God assignment — and before I received this assignment, I had never been to a county board meeting," Pletcher said.
"I feel like I have had a message to bring to the board for the county. I feel like I'm walking in Jonah's shoes or Jose's … It's a nerve-racking thing to come before a board and ask for something," she explained.
Pletcher said adopting the resolution would be an important step to speak to the times we live in.
"I'm asking you to move forward on this. This is a God move," she said.
School Construction
Local resident Tom Snyder thanked the board for working with Iredell-Statesville Schools officials to discuss the new high school project.
"There's a lot that needs to be discussed before diving into $200 million to build a school," he said.
Snyder said that he was "enlightened" to find out that the school system owns more property beside South Iredell High School.
He expressed support for the suggestion to build a high school next to the existing school.
"I think it would be a huge savings," he said. "You guys just all need to work together to get something accomplished."