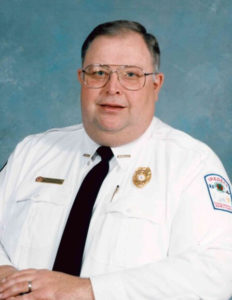 David Wayne Martin, 64, of Statesville, N.C., passed away on Saturday, January 21, 2023, at his home.
David was born on February 24, 1958, in Iredell County to the late Odell Preston and Dorothy Church Martin. He graduated from North Iredell High School and went on to marry his wife, Joyce Evans Martin, who survives. David served as the Iredell County Director of Emergency Management. Previously, he volunteered on the Rescue Squad and Ebenezer Fire Department. David also served as assistant pastor at Lighthouse Methodist Church and later became a member of Hebron Baptist Church. David dearly loved his family, church and Iredell County.
In addition to his parents, David was preceded in death by his brother, James Martin; and sister-in-law, Gloria Martin.
Those left to cherish David's memory include his wife of forty-four years, Joyce Martin; son, Rev. Michael Martin; daughter, Pamela Martin; brother, Johnny Martin; five sisters-in-law, Jean Cleary (Roger), Kay Wright (Walter), Linda Anderson (Charles), Lorraine Lambert (David), and Brenda Martin; and numerous nieces and nephews.
A visitation for Mr. Martin will be held Friday, January 27, from 6 to 8 p.m. at Hebron Baptist Church. Funeral service will be conducted Saturday, January 28, at 1 p.m. with Rev. Dr. Michael Martin, Rev. Darren Johnson and Rev. Thomas J. Lee officiating. Burial will follow in the church cemetery.
In lieu of flowers, memorials may be made to Hebron Baptist Church, 175 Hebron Road, Statesville, NC 28625 or First Baptist Church Youth Fund, 333 N Main Street, Raeford, NC 28376.
Troutman Funeral Home is serving the family.