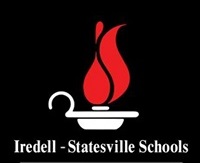 Special to Iredell Free News
Iredell-Statesville School Nutrition is participating in Community Eligibility Provision (CEP), a program that allows 18 district schools to pilot a complimentary breakfast and lunch program for the 2023-2024 school year.
All students enrolled at these schools may participate in the School Breakfast Program and the National School Lunch Program at no charge.
2023-2024 Community Eligibility Provision (CEP) Schools
● Celeste Henkel Elementary
● Cloverleaf Elementary
● Cool Spring Elementary
● Discovery Program at the Springs
● East Iredell Elementary
● East Iredell Middle
● Harmony Elementary
● N.B. Mills Elementary
● North Iredell Middle
● Northview Academy
● Scotts Elementary
● Sharon Elementary
● Statesville High
● Third Creek Elementary
● Third Creek Middle
● Union Grove Elementary
● West Iredell High
● West Iredell Middle
This news comes just a month after the community raised approximately $30,000 through the "A Clean Slate for a Full Plate" initiative to clear the majority of debt students had accumulated throughout the school year.
"We are so thankful for the support of our community," explained Superintendent Jeff James. "I'm glad our elected officials are continuing to put school nutrition at the forefront of meeting the needs of our community."
In addition to providing this school-wide eligibility program, the 2023-2024 Free and Reduced-Price Meal Application is now available for the upcoming school year for families who attend other schools.
Each family only needs to complete this application once. Families that are approved for free or reduced-price meals may be eligible for waivers of certain school and testing fees.
Parents are encouraged to begin their applications today in preparation for the upcoming school year by visiting www.lunchapplication.com and clicking the "Apply Now" link.
LEARN MORE
All questions about the Free and Reduced-Price Application may be directed to Joan Newland, Free and Reduced Coordinator for Iredell-Statesville Schools at (704) 873-2175.