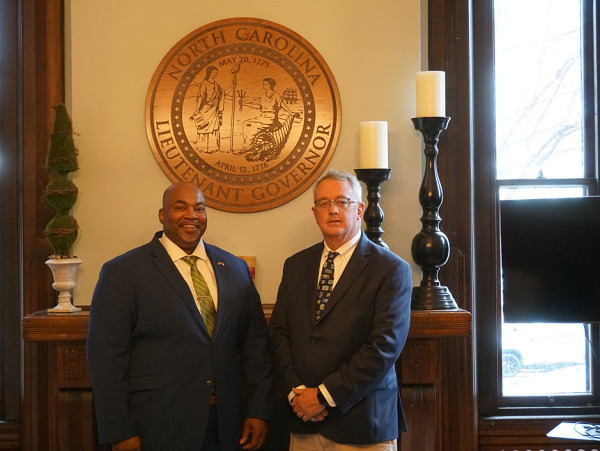 Special to Iredell Free News
RALEIGH — Lt. Gov. Mark Robinson has appointed Stephen Gay to serve as his designee to the Charter School Advisory Board, effective immediately.
"Stephen Gay will make an excellent addition to the Board, and I am grateful for his willingness to serve in this role," Robinson said. "Mr. Gay's lifelong experience will truly benefit our students and the future of education in our state."
Gay has dedicated his professional life to education. He started his career as a teacher at Hickory High School in 1989. From there, he was hired as the first principal at American Renaissance Middle School in Statesville. He then oversaw the first merger of two charter schools in North Carolina history and became the superintendent of American Renaissance School. After American Renaissance, Gay was hired as the superintendent of East Wake Academy in Zebulon. He currently serves as the executive director of Bradford Preparatory School in Charlotte.
Gay earned a Bachelor's Degree from N.C. State University in Secondary Mathematics Education and Master's Degree from Appalachian State University in School Administration. He has also served on the state Textbook Commission and has also been named Wachovia Principal of the Year.