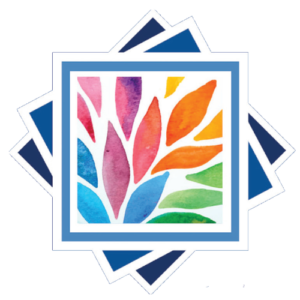 BY DEBBIE PAGE
Members of the Iredell Homeless Coalition worked together to provide toys, gifts and other needs to local families in need of assistance in December.
The Statesville Police Department's toy drive served about 440 children, according to SPD Community Resource Coordinator and Iredell Homeless Coalition Chair Pam Navey. The department continued serving families who appealed for help through Christmas Day and even helped a family of six the day after Christmas.
Remaining sporting goods and board games will be distributed to Foundation of Hope Ministries and Fifth Street Ministries. Others will be stored for next year.
Navey said they also collected many boxes of bedroom slippers, sandals, and kids shoes for coalition partners who could distribute them to clients.
Statesville Housing Authority representative Donald Hicks said SHA partnered with Beulah Baptist and Western Avenue Baptist to provide toys and gifts for 1,700 youths who live in public housing.
Goodwill and Foundation of Hope Ministries teamed up to provide toys and gifts to 31 children whose parents are incarcerated in an effort to help maintain contact between them over the holidays. Goodwill's Wendy Martin said the special holiday party for the children was "touching," full of smiles, tears, love and happiness.
Another 20 children were helped through Goodwill's Angel Tree program. Martin said Goodwill will continue to serve the children throughout the year. "We want to be the village for these children," she said.
Foundation of Hope also supports the children it serves throughout the year and invites them to community outreach events to help them feel loved and connected to the community.
Because of generous donations, the nonprofit also provided a trailer load of toys to Recovery Ventures in Swannanoa so that those in treatment could send toys home to their children.
Two Foundation of Hope clients from Iredell who attend Recovery Ventures are three weeks into treatment and doing well there as they are "loved like family," according to Karen Kidd, who described them as already looking healthier and happy.
FIFTH STREET WOES
Dan Miglin of Fifth Street Ministries said their busy holiday season, with the shelter at capacity, was interrupted by frozen pipes and water damage during the Christmas weekend cold wave.
Half of the family shelter was damaged, and repairs the section's ceiling and walls are extensive. "Half of the shelter is not up and running," said Miglin.
The families are being housed in area motels, and new applicants to the shelter are being referred to other facilities because of capacity issues until repairs are complete.
Additionally, plumbing issues have plagued the public toilets next to the cafeteria, and the Path House's pipes also froze and burst, flooding underneath the house and yard, which prevented clients from showering and washing clothes.
Costly repairs are be underway. Fifth Street is currently looking for a contractor to do the rebuild work. The nonprofit does not have a time frame for completion of the repairs, added Miglin. Any community help is welcome.
Miglin is also in the process of hiring a new shelter manager and is looking for a Path House team lead with the departure of the current one.
Despite the bumps, Miglin said the shelter managed to provide a good Christmas celebration for all. "We are just trying to keep our heads above water," he quipped.
New tiny homes are also being planned with partner Purple Heart Homes on vacant land between the shelter and Path House. Three homes are proposed initially, with a total of five planned for the parcel.
Miglin said they are working out details with the City of Statesville to bring the project to reality.
HOMELESS OUTREACH DURING COLD SNAP
Foundation of Hope Ministries was "super busy" doing outreach, with the help of coalition partners, to the community's homeless during the recent bitter cold temperatures.
Kidd and partner Rob Harris distributed filled propane tanks provided by Fifth Street Ministry's Path House and sleeping bags provided by Partners Health Management. Iredell County EMS also contributed tents and tarps.
They also provided much needed warm socks, made possible by a 600 pair donation.
STORY OF HOPE
Navey shared a story of family in crisis who benefited from the collective efforts of the coalition over the holidays. The father overdosed and died, with the mother surviving an overdose. Afterwards, the two children were sent to stay with grandparents out-of-state.
Foundation of Hope helped the mother with a bus ticket to get to her family out-of-state and to enter treatment. The family dog was cared for by EMS personnel, who later reunited the pup with the children once they settled in with the grandparents.
"This group stepped up to help this family with their money, time, and energy" in a time of tragedy, said Navey,