Special to Iredell Free News
Statesville resident Isabella DiFiore has been selected to participate in the summer Joffrey South Ballet Intensive on the campus of the University of Georgia in Athens.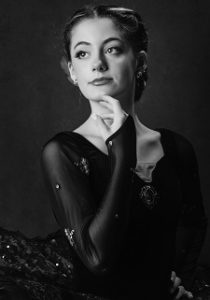 The Joffrey South Ballet Intensive provides an intimate, supportive, and rigorous training experience for students while providing an opportunity to live on the historic college campus. Students are challenged on a daily basis and given the tools they need to grow beyond their expectations.
The core curriculum of the Ballet Intensive includes two ballet technique classes per day, pointe/variations and conditioning each day, and one class per day in the jazz/contemporary mediums. Ballet students will also take master classes in Dunham Technique with guest faculty Rodney Hamilton. The program will culminate with a fully produced joint performance within the University of Georgia Department of Dance's New Dance Theatre, giving the students a well-deserved sense of accomplishment for their summer studies.
DiFiore is the daughter of Jennifer and Steve DiFiore. In the fall, she will be a freshman in the Statesville High School IB program. She is also in the SHS dance program and on the SHS Dance Team.