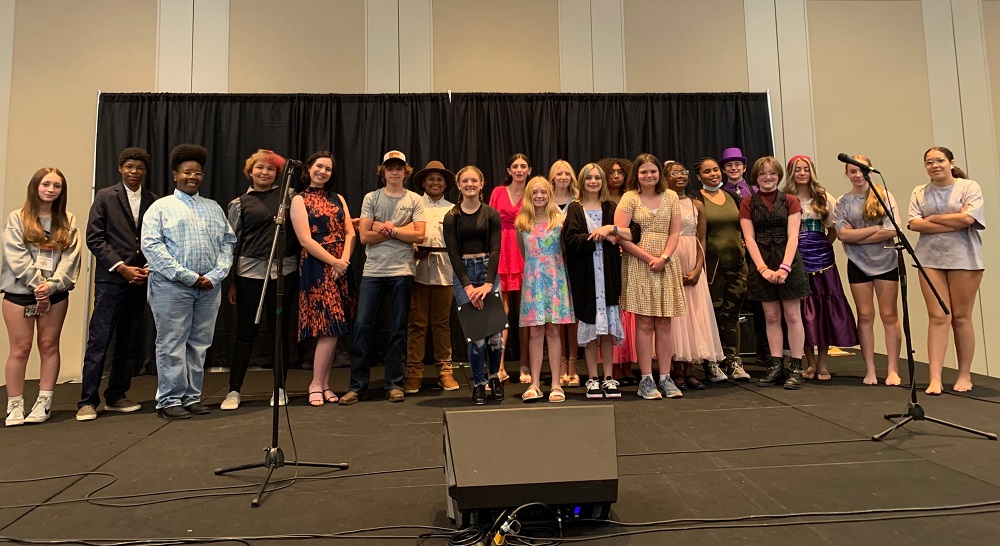 BY BRANDY TEMPLETON
The City of Statesville Mayor's Youth Advisory Council held the second "Middle Schoolers Got Talent" on Thursday night.
Sixteen talented students representing American Renaissance, East Iredell, and Oakwood IB middle schools took the stage at the Statesville Civic Center. Talents included electric and acoustic guitar, duets and solo songs, ukulele, piano, and dances.
Winners were Kammie Stevenson (first-place) for singing "Almost There," Tatum Fortner (second-place) for dance, and Tae Childress (third-place) for acoustic guitar bluegrass.
Mayor Costi Kutteh was pleased with the talent and turnout, recapping how 2022 was a "great success" and 2023 would be the same. He shared the importance of the event and bringing awareness to the need to support local youths.
Proceeds from the talent competition will be earmarked for construction of a youth center. It would also include adult supervision and free transportation.
"It would include a place to study, basketball courts, a place to have snacks, do artwork, play chess, and dance," the mayor said.
The Youth Advisory Council was formed in 2021 to give young people a voice and help promote positive activities for area youth.
Each year, principals from each middle school select two students and an alternate to be part of the council. The current council has participants from American Renaissance, East Iredell, Oakwood IB, Third Creek, Troutman and West Iredell middle schools.
Donations can be made to the Mayor's Youth Advisory Council.
Photos