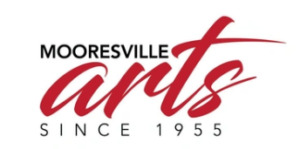 Special to Iredell Free News
Sixty-five artists from Mooresville, Cornelius, Huntersville, Charlotte and beyond are showcasing their talent and creativity in the 41st Annual Artoberfest Judged Show & Competition, which is one of Mooresville Arts most popular and long-standing shows.
The 114 entries range from paintings, drawings and mixed media to pottery, glass, paper maché and more. Artwork is for sale and art sales directly benefit local artists and Mooresville Arts, a nonprofit art gallery.
Sybil Godwin, owner of Shain Gallery in Charlotte, was this year's judge, lending her time, keen eye and expertise to view the exhibit and select the show's top honors.
"So many nice things. I had so many more favorites," she said in her overall show commentary. "Well done!!"
Mooresville Arts expressed its gratitude for this year's show sponsors: SpeakAbility Inc., Lake Country Gallery and Frame and Cheap Joe's Art Supplies.
Artoberfest is on display now in the Mooresville Arts Gallery, located at 103 W. Center Street in Mooresville, through Thursday, November 9. Gallery Hours are Tuesday-Friday from 12 to 4 p.m. and Saturday from 10 a.m. to 2 p.m.
Award Winners
Award winners for this year's show are: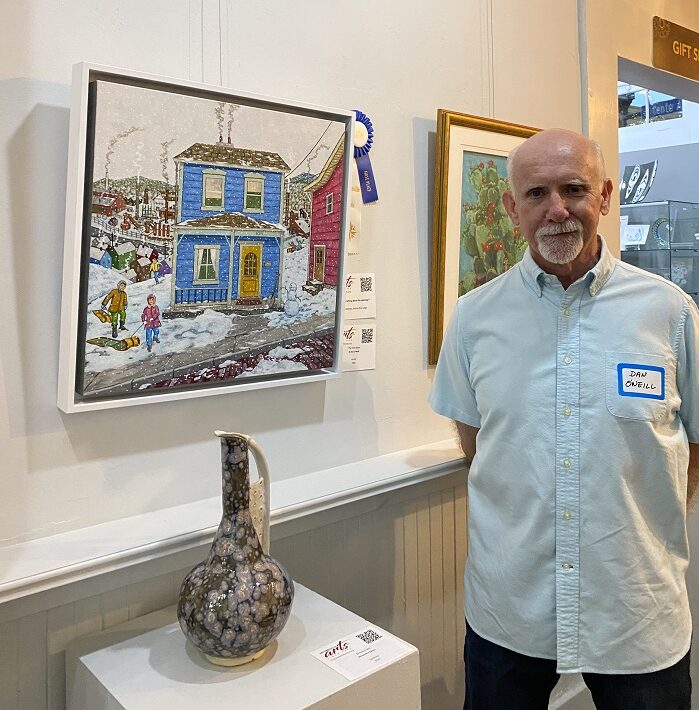 1st Place Award: First Snow, Acrylic Painting by Dan O'Neill (Huntersville)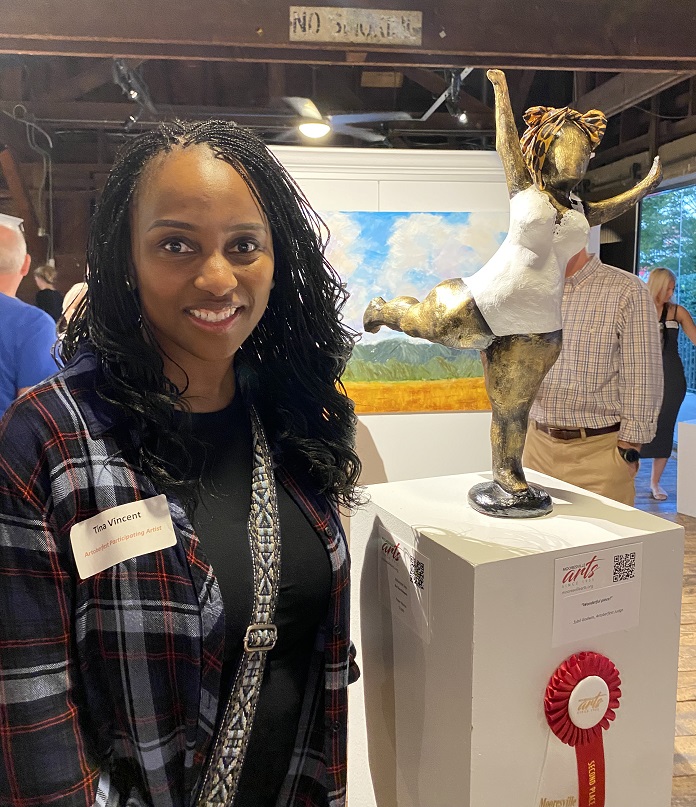 2nd Place Award: Balanced Joy, Paper Maché by Tina Vincent (Charlotte)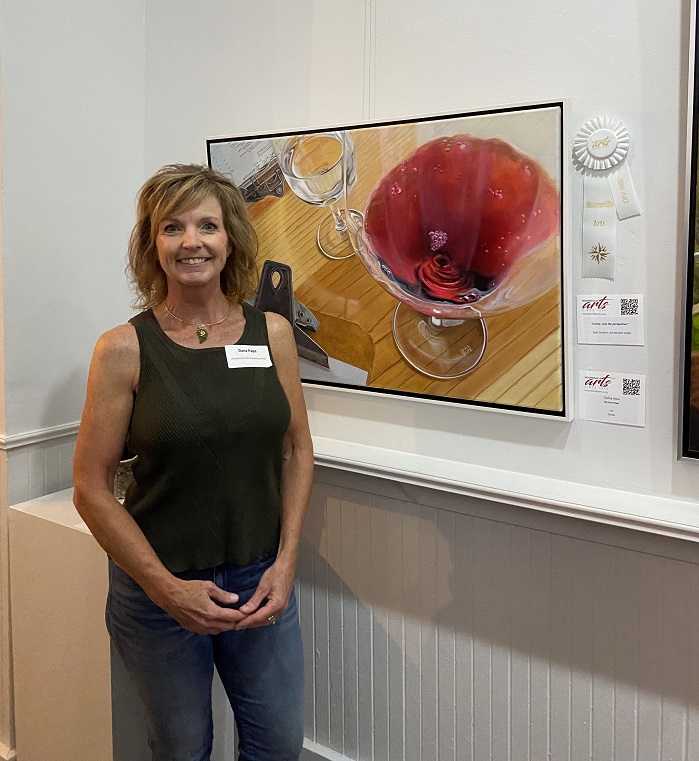 3rd Place Award: Tasting Notes, Oil Painting by Dana Pape (Sherrills Ford)
Judge's Choice Award: Ruminating, Paper Maché by Tina Vincent (Charlotte)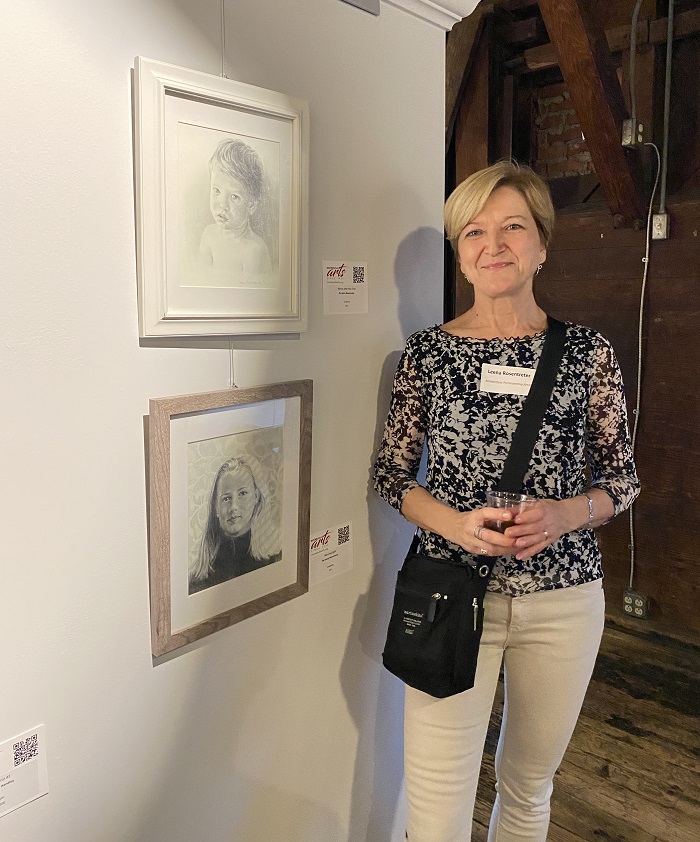 Judge's Choice Award: Morning Light, Graphite Drawing by Leena Rosentreter (Mooresville)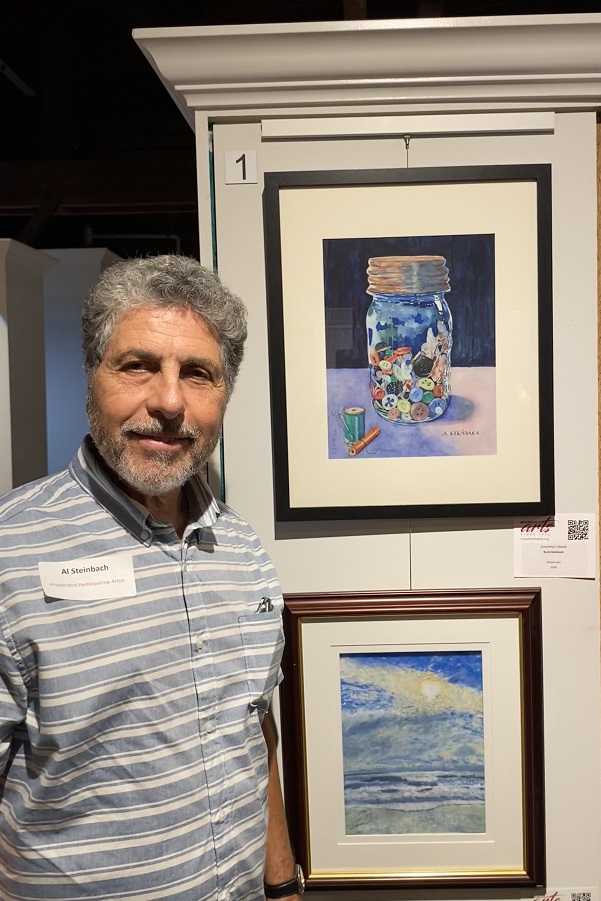 Judge's Choice Award: Grandma's Hands, Watercolor Painting by Al Steinbach (Cornelius)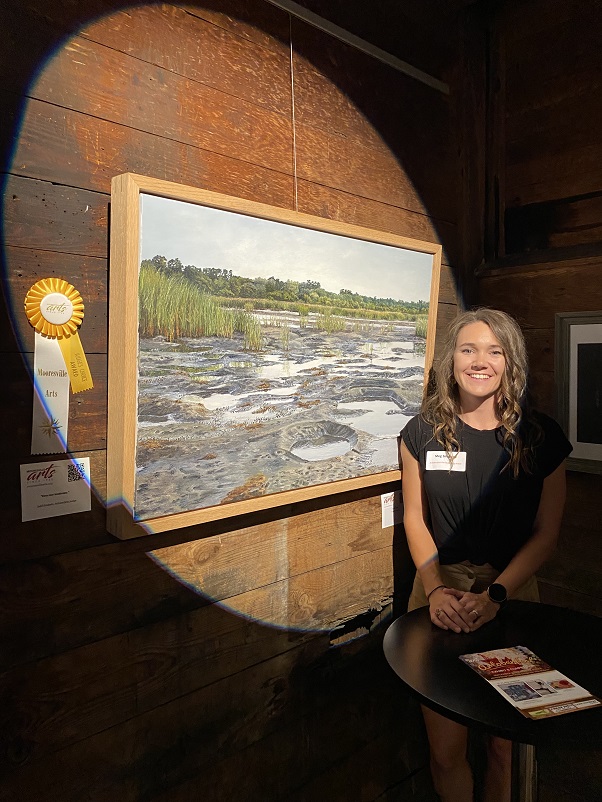 Judge's Choice Award: Ebb and Flow, Oil Painting by Meg Simpson (Concord)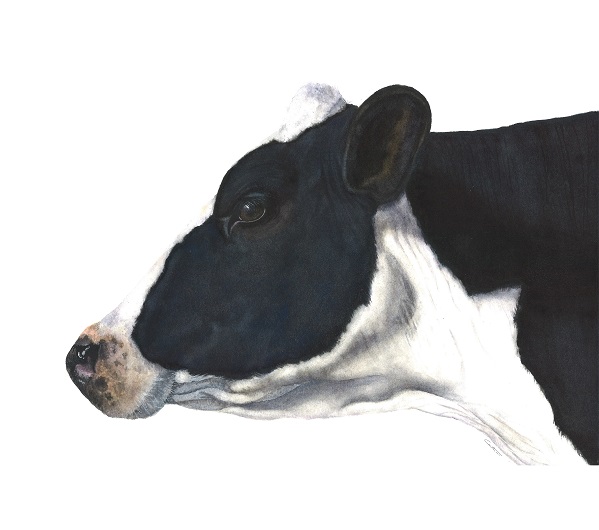 Judge's Choice Award: Portrait of a Holstein Cow, Watercolor Painting by Vanessa Thorman (Charlotte)