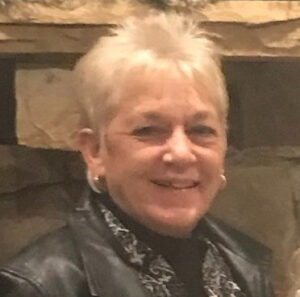 Traci Leona Mason, 64, of Statesville, N.C., passed away Tuesday, October 3, 2023.
Traci was born in Iredell County on July 1, 1959, to the late James "Dalmer" Mason and Brenda Stewart Mason. Traci is a beloved sister, friend, and devout follower of the Lord. She possessed a deep love for animals. Traci's journey was filled with triumphs over adversities and a dedication to ministering and helping others find solace in their faith. Throughout her life, Traci faced numerous challenges with unwavering strength and grace. She conquered obstacles, finding strength in her faith to overcome each one. Traci is described as "one of a kind" and touched many lives through her ministry. She dedicated herself to spreading the Word of God.
She was preceded in death by her parents, special Uncle Frank Jolly and special Aunt Barbara Jolly.
Left to cherish her memory are her sisters, Tammy Lineberger (Bobby), Trina Gibbs and Gidget Wilson (Scott); niece, Addi Lineberger; nephews, Dakota Lineberger (Maria), Dirk Lee (Gabby), Bray Lee (Brielle), Joshua Wilson (Abby) and Dustin Wilson (Kelly).
A Celebration of Life will be held at 1 p.m. on Monday, October 9, 2023, at Mountain Road Baptist Church with Reverend Jamie Fox Jr. officiating.
In lieu of flowers the family request donations be made to Mountain Road Baptist Church in Statesville, NC or The Humane Society.
Nicholson Funeral Home is serving the family.