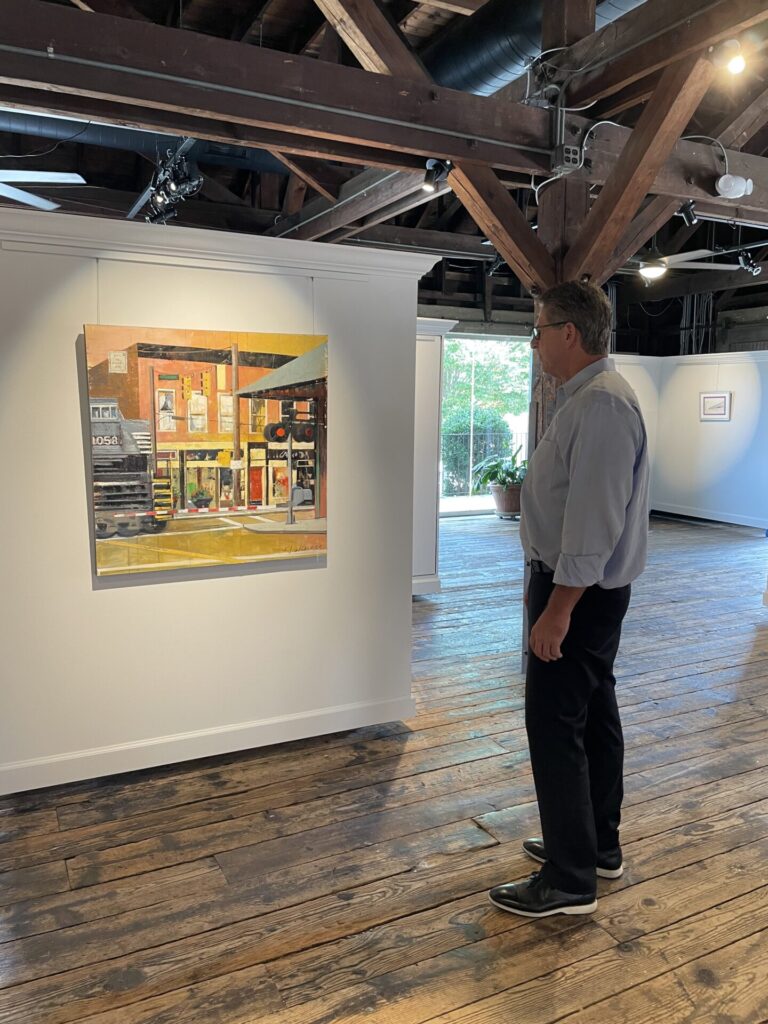 Special to Iredell Free News
Mooresville Arts is pleased to announce its two newest exhibits are on display at the Depot: the 150 Challenge Group Exhibit and the Emergence: Under 40 Juried Exhibit.
♦ The 150 Challenge Group Exhibit is being showcased in the Depot's Center Gallery.
Twenty-nine local and regional artists are participating in this celebratory show, honoring the Town of Mooresville's 150th anniversary. A variety of subjects are captured in this exhibit including iconic Mooresville landscapes and streetscapes, florals, figures and more.
This is a multimedia exhibit featuring paintings and drawings, photography, fiber arts, woodwork, pottery and mixed media.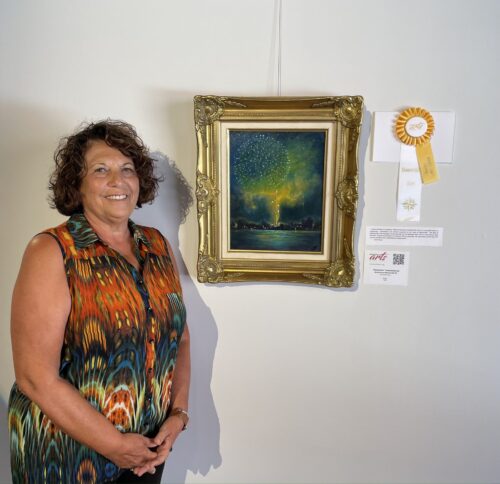 Participating Artists include Andy Mooney, Ann Parker, Anne Harkness, Becky McCall, Brad Lephew, Brenda Pokorny, Carleen Davis, Charlotte Lundy, Eileen Covington, Irene Jahns, Janet Visser, Kathy Murray, Kristen Simmons, Laurie Basham, Louis Schwartz, Lynda Santoni, Marcela King, Mark Jones, Martha Crespo, Mary Jo Gunning, Michael Murray, Nina Everson, Pat Lacovara, Patrick Turner, Sandra Eaton, Sheila Isenhour, William Hook, Zan Thompson and Zora Harmeling
The Mooresville Downtown Commission is the sponsor of this exhibit.
The celebrity guest judge was Mooresville Mayor Miles Atkins. He viewed the entries and selected "Illumination Sesquicentennial Anniversary Mooresville, NC" by Janet Visser as The Best of Show Winner.
"Mooresville is in full stride in celebrating our Sesquicentennial and the spirit of that historic milestone has been beautifully and artistically captured in this exhibit," Atkins said. "I want to commend Mooresville Arts and the twenty-nine artists who shared their vision for the meaning of this celebration through their submissions. I appreciate all the works on display and there are many that resonated with me.
"However, there is one piece that I feel truly captures the essence and spirit of our 150th Celebrations. This piece is a skillful work of art that highlights the artist's talent and the use of color on canvas portrays the feeling of our yearlong Mooresville 150th Anniversary Celebration," the mayor added. "As you all know, Mooresville's Sesquicentennial celebrations kicked off with our 150th Anniversary Fireworks Spectacular. This was our first of seven signature events, and I am honored to announce that the winner and Best in Show of the Mooresville Arts 150 Challenge go to Janet Visser."
Mooresville Arts expressed its appreciation to Mayor Atkins for his willingness to serve as judge.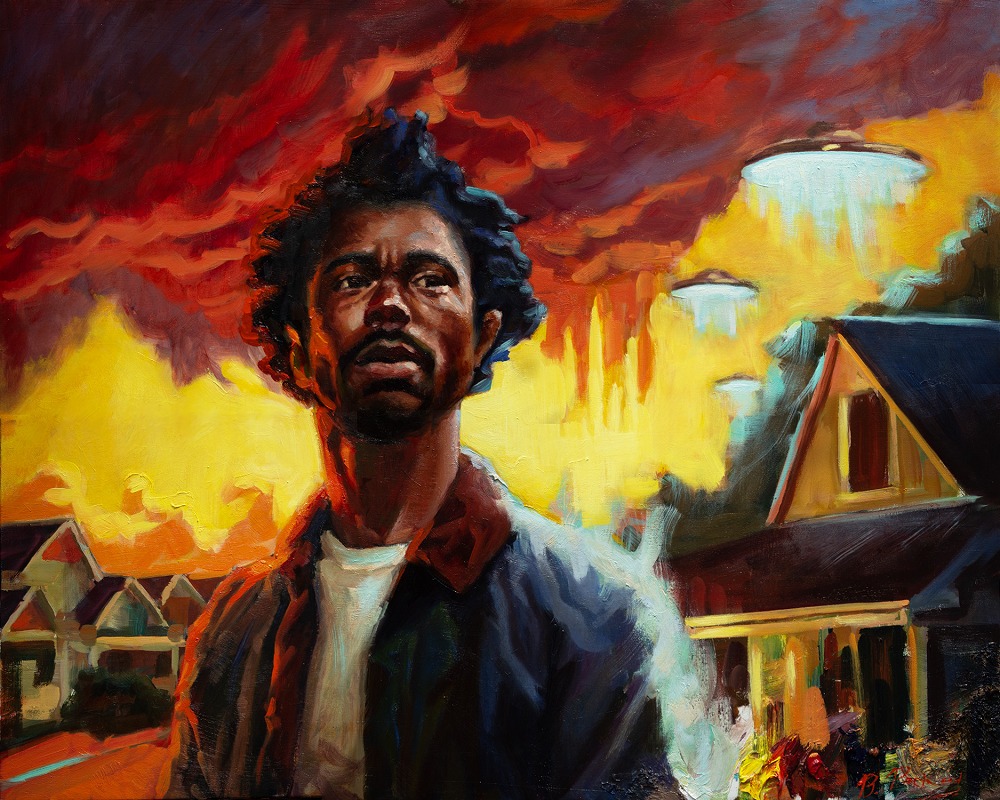 ♦ Emergence: the Under 40 Juried Exhibit is being showcased in the Depot's Skylight Gallery.
Twenty artists, ages 16-39, are featured in this group exhibit. This multimedia exhibit showcases paintings and drawings, digital art, photography, fiber arts, clay, and paper mache. Subjects include figures and portraits, pet portraits, abstracts, landscapes and more. Visitors to the Gallery can cast their vote for their favorite piece in the show. A People's Choice Winner will be announced at the conclusion of the exhibit.
Participating Artists include Addie Clark, Ashton Martin, Brock Hollister, Bryant Portwood, Ekaterina Mazeina, Elijah Kell, Esther Moorehead, Hannah Johansen, Jack Nelson, Jake Mikeal, Jessica DeHart, Katie Vernon, Kristen Simmons, Leah Jancic, Meredith Templeton, Pooja Roy, Sara Simmons, Sarah Kadlecik, Tinashe Vincent and Zora Harmeling
Both exhibits are on display through Thursday, September 21. An artists' reception was held on Friday, August 11, and nearly 200 people were in attendance.
Gallery Hours are Tuesday-Friday from 12 to 4pm and Saturday from 10 a.m. to 2p.m. Most of the artwork is for sale, and art sales directly benefit participating artists and Mooresville Arts, a nonprofit arts gallery and organization.
Photos