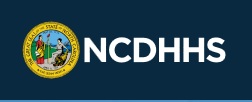 Special to Iredell Free News
RALEIGH — North Carolina is making it easier for aspiring and current early childhood teachers to get classroom experience and college credit to meet the state's growing child care needs. The N.C. Department of Health and Human Services announced Tuesday that early care and learning teachers can now use their previous training and skills development to qualify for N.C. Community College credits to earn certificates and further their higher education. High school students can now use career and technical education courses and apprenticeship opportunities to get a head start on a career as an early childhood teacher.
The NCDHHS Division of Child Development and Early Education, N.C. Department of Public Instruction and N.C. Community Colleges are working together to recruit and retain early childhood teachers as North Carolina, along with the nation, faces a growing shortage.
"North Carolina's families rely on quality early childhood teachers, who partner with parents to prepare children for success in school and life and allow parents to work and keep North Carolina businesses running," NCDHHS Secretary Kody H. Kinsley said. "Skilled early childhood teachers are in high demand. That's why we are doubling down on our efforts to strengthen the pipeline and increase professional opportunities within the field."
Anyone working as an early childhood teacher has two new ways to continue their education and build their skills to support children's healthy development and learning:
– First, early childhood teachers can now apply for Credit for Prior Learning based on knowledge and skills gained from training and work experience. Through a partnership between NCDHHS and the N.C. Community College system, teachers can receive up to nine community college credits toward either an Early Childhood Workforce Certificate, Early Childhood Education Diploma, Certificate and/or an associate in applied science (AAS) degree in early childhood education.
– Second, anyone working in a licensed child care program is eligible for classes at no cost to earn a Child Development Associate (CDA) certificate. More than 400 hours of coursework is available in English and Spanish through a free Professional Development Teacher Membership from Teaching Strategies, and a T.E.A.C.H. scholarship is available to cover the CDA book and assessment fees.
To attract new people to the field, programs are also available for high school students. Through the Career and College Promise (CCP) program, eligible high school students can attend community college classes and earn college credit and credentials tuition free. In addition, high school students can gain hands-on experience as a pre-apprentice through the new Building Bright Futures program. Plus, high school and community college students can jumpstart their careers and have their training, certifications, and often degrees paid for by their employer with registered pre-apprenticeship and apprenticeship opportunities for high schools and community colleges that work with Apprenticeship NC.
LEARN MORE
For more information about the full range of programs available, visit https://covid19.ncdhhs.gov/raisenc/early-childhood-teacher.