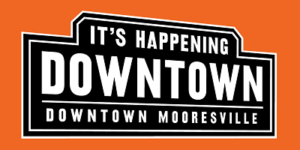 Special to Iredell Free News
The Mooresville Downtown Commission (MDC) announced recent contributions totaling $6,200 to Mooresville Arts and The Christian Mission, a pair of local non-profits located in Downtown Mooresville.
The donations were made possible by proceeds from two Downtown Mooresville Signature Events, the semi-annual Uncorked & Artsy and the annual St. Patrick's Shamrocks & Shenanigans celebration.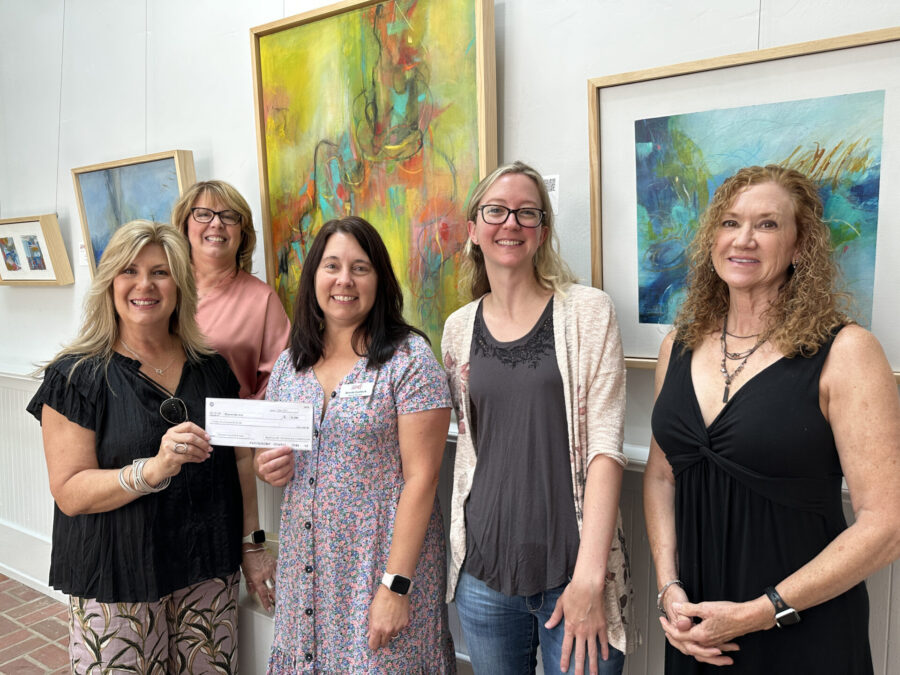 MDC Board Chair Kim Saragoni, Board Member Megan Morrow, and Executive Director Kim Atkins presented a check in the amount of $3,700 to Mooresville Arts Education Director Brenda Kadlecik and Gallery Director Jessica DeHart to help support efforts and projects for the organization. The donation amount was generated from ticket sale proceeds from the past two Uncorked events.
The MDC has partnered with Mooresville Arts on Uncorked & Artsy since 2017, with the event producing over $21,700 in donations from the MDC to Mooresville Arts to date. Held each in the spring and fall of each year, the event features wine and craft beer tastings at multiple Downtown Mooresville businesses and showcases regional artists displaying and selling their works in the Mooresville Arts gallery and along Broad & Main Streets.
The next event is scheduled for this Friday, October 6, with online ticket sales currently available via the Downtown Mooresville website and in-person at the following Downtown businesses: 202 North Main Fine Wines, Spirits & Music Room, Four Corners Framing & Gallery, Juelerye Fine Gifts & Art, Mooresville Arts, and Southern Notions. Tickets can also be purchased at the event gate beginning at 5:45 p.m., located on Main Street between Moore & Center Avenues. Net proceeds will again benefit Mooresville Arts.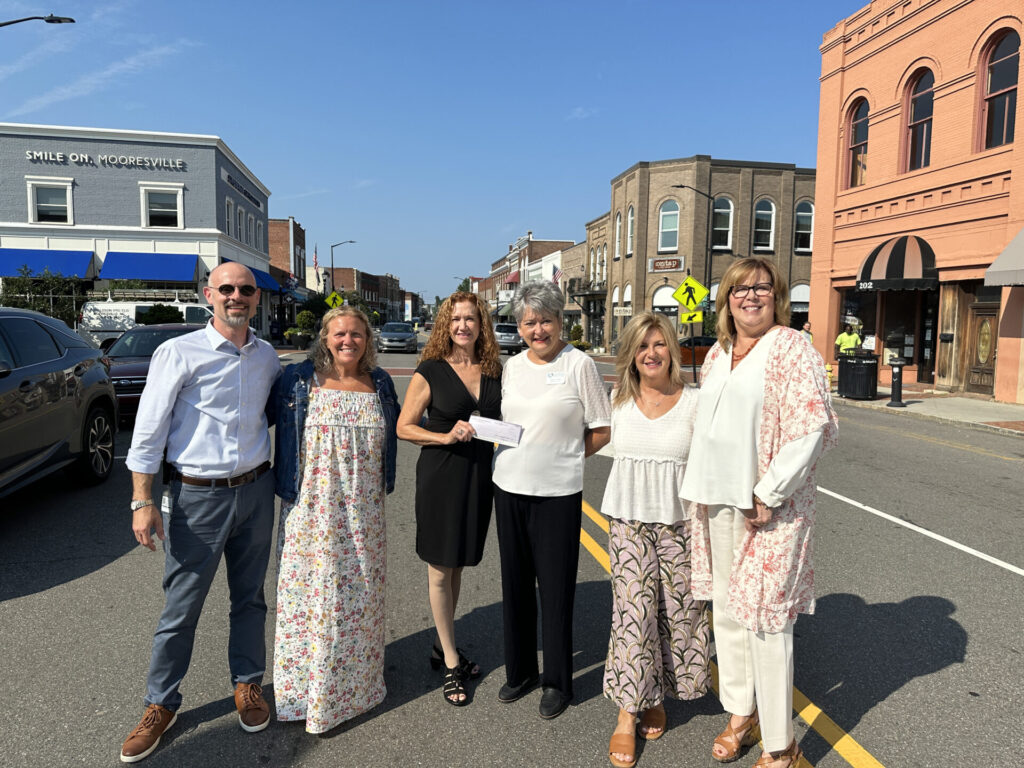 Another local non-profit donation in the amount of $2,500 was made to The Christian Mission, with MDC Executive Board Members Kim Saragoni, Dennis Cowardin, Megan Morrow and Executive Director Kim Atkins presenting the check to Christian Mission Peer Support Specialist Sandy Tabor-Gray and Development Director Susan Wolff.
The contribution yielded from the net proceeds of the March 2023 Shamrocks & Shenanigans event. The St. Patrick's themed celebration, created in 2022, features a ticketed bar crawl plus festivities that include Irish Dancers, Pipe Bands, and Food Trucks. Each year profits from bar crawl ticket sales benefit a local charity, with the 2022 event proceeds resulting in a $4,500 donation to FeedNC.
A third annual MDC Shamrocks & Shenanigans is planned for March of 2024.