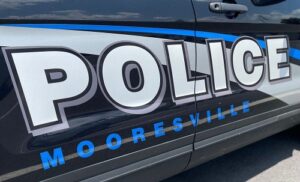 FROM STAFF REPORTS
A Mooresville man faces three felony charges in connection with the theft of an Iredell County EMS ambulance.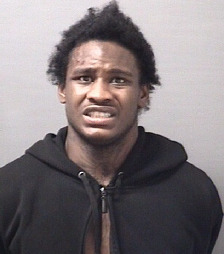 The Mooresville Police Department announced the arrest of Dezire Raequan Goldman, 26, in a news release Tuesday.
On Friday, October 7, at approximately 5 a.m., an MPD patrol officer observed an Iredell County EMS ambulance traveling east on Highway 150 in a reckless manner, police said. The ambulance was being driving at a high rate of speed while only operating its siren and not its emergency lights, according to the news release.
The officer requested MPD Emergency Communications contact Iredell County Emergency Communications in reference to the ambulance. After learning there were no EMS units responding to calls for service in the Mooresville area at that time, the officer began to follow the ambulance and observed the driver commit several traffic violations while traveling on Highway 150/E Plaza Drive and Iredell Avenue, including several neighborhoods off of Iredell Avenue, according to the news release.
The officer attempted to conduct a traffic stop on the ambulance, but the driver refused to stop and led officers on a short vehicle pursuit, police said.
The ambulance was eventually stopped on Moore Avenue, and the driver was taken into custody.
After the driver was placed under arrest, officers learned the ambulance had been stolen from outside of the emergency room entrance at Iredell Memorial Hospital in Statesville.
Goldman was charged with Felony Fleeing to Elude Arrest, Felony Possession of a Stolen Motor Vehicle, failure to stop for a stop sign, failure to stop for red light, speeding and Resisting an Officer.
Officers also served Goldman with a warrant taken out by Statesville Police Department charging him with Felony Larceny of a Motor Vehicle for the theft of the ambulance.
Goldman was placed in the Iredell County Detention Center with no bond due to the fact that he had been released on bond two days before this incident after being charged with Felony Larceny of a Motor Vehicle.