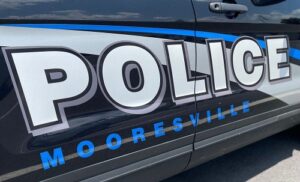 FROM STAFF REPORTS
A Mooresville man was arrested Monday and charged with firing a handgun after a dispute as the result of an investigation by the Mooresville Police Department.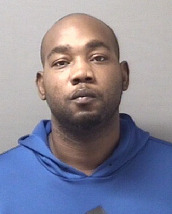 Eddrick Pierre Steele, 32, was charged with misdemeanor discharging a firearm within town limits, misdemeanor possession of marijuana and felony possession of a firearm by a convicted felon, according to an MPD news release.
On Monday, October 9, officers responded to a disturbance call on N. Church Street near the intersection of E. Statesville Avenue about 6:50 p.m. Responding officers were informed that an adult male came to a residence on N. Church Street after his juvenile child was involved in a fight at Liberty Park.
The adult male confronted an adult female at the residence about others he believed were involved in the fight with his child, and the two adults engaged in a verbal altercation, according to the news release.
After the verbal altercation ended, the adult male returned to his vehicle and left the area. As he was driving away, the adult male fired five shots from a handgun into the air, police said.
No one was injured.
MPD officers reviewed video of the incident that showed the adult male holding a dark-colored object out of the driver's window, according to the news release. Five gunshots could be heard coming from the vehicle as it drove away, police said.
Officers recovered several spent 9mm shell casings on the roadway in the area the truck was when the gun shots were heard on the incident video, according to the news release.
Officers located the adult male subject's vehicle and conducted a traffic stop. The male admitted to being at the residence and being involved in the verbal altercation, but he claimed he did not fire a weapon, police said.
Upon further investigation, Officers located a spent 9mm shell casing and a small amount of marijuana inside his vehicle, according to the news release.
Steele was transported to the Iredell County Detention Center, where his bond was set at $10,000.