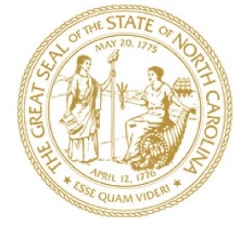 Special to Iredell Free News
The N.C. House voted Tuesday to override six of Gov. Roy Cooper's vetoes, including legislation to expand charter schools, prohibit biological men from competing in women's sports, ban gender transition surgeries for minors, block costly new home building energy mandates and affirm parental rights over their child's education.
♦ House Bill 574 requires transgender athletes play on sports teams that align with their biological birth gender.
"I am proud that today my colleagues stood up for female athletes in this state by overriding the governor's veto of this common-sense legislation," said Rep. Jennifer Balkcom (R-Henderson), who is the primary sponsor of the bill. "Girls should not have to worry about having to compete against biological males in sports and this legislation will protect female athletes from such unfair and unsafe competition."
♦ House Bill 219 and House Bill 618 seek to expand access and streamline approval of charter schools across the state.
"Education is not one-size-fits-all and charter schools are critical to ensuring families have the freedom to choose an education that best fits their child's needs," said Rep. Tricia Cotham (R-Mecklenburg), who is co-chair of the House K-12 Education Committee and primary sponsor of House Bill 618. "By overriding the Governor's veto, these two bills help further our efforts to promote school choice, expand educational opportunities and put kids first."
♦ House Bill 808 prohibits gender transition surgeries and puberty blockers for minors.
"Statistically we have seen from studies in Europe high numbers of people who regret having undergone gender-affirming care as minors and many go through the detransition process," said Rep. Ken Fontenot (R-Wilson), who is a primary sponsor of the legislation. "Sadly, even after people detransition they cannot have children, and this is too serious and irreversible of a decision for minors to make before their brain is fully developed."
♦ House Bill 488 prevents the N.C. Building Code Council from implementing costly new home construction energy mandates.
"This bill prevents costly changes to the residential building code that will drive up costs and make it more difficult for hardworking people to purchase a new home," said Rep. Mark Brody (R-Union), who is the primary sponsor of the legislation. "I'm pleased that a bipartisan majority in the House voted to override the Governor and block these new excessive mandates on home construction."
♦ Senate Bill 49 affirms parental rights over their child's education, well-being, privacy and safety.
"This legislation codifies the rights of parents and guardians to guarantee their direct involvement in their child's education," said Rep. Brian Biggs (R-Randolph) on the House floor during the override debate. "This bill brings much-needed transparency and openness to our schools."
Governor's Response
Gov. Cooper issued the following statement on the General Assembly's veto override actions:
"The legislature finally comes back to pass legislation that discriminates, makes housing less safe, blocks FEMA disaster recovery funding, hurts the freedom to vote and damages our economy. Yet they still won't pass a budget when teachers, school bus drivers and Medicaid Expansion for thousands of working people getting kicked off their health plans every week are desperately needed. These are the wrong priorities, especially when they should be working nights and weekends if necessary to get a budget passed by the end of the month."