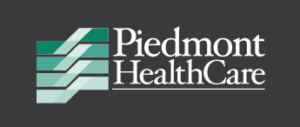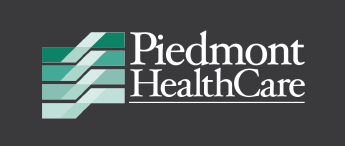 Special to Iredell Free News
Dr. Venu Gangireddy is joining the practice at Piedmont HealthCare Comprehensive Digestive Care Center in Statesville. He will join tenured physicians Dr. Vivek Trivedi and Dr. Nikhiel Rau.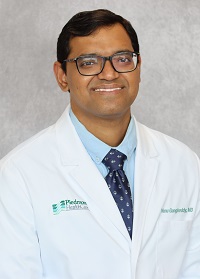 "Comprehensive Digestive Care Center is honored to welcome Dr. Gangireddy to our team," Dr. Trivedi and Dr. Rau said in a joint statement. "With his comprehensive training and unwavering commitment to patient well-being, Dr. Gangireddy is poised to make a significant impact on the community's digestive health and well-being in Iredell County."
Dr. Gangireddy completed his medical studies at Guntur Medical College in Andhra Pradesh, India. He pursued postgraduate studies in public health at the University of Alabama in Birmingham, Ala., and completed his internal medicine residency and fellowship at Augusta University, in Augusta, Ga.
Dr. Gangireddy chose to specialize in gastroenterology due to its unique opportunity to diagnose and manage problems in both medicinal and interventional procedural settings. His areas of particular interest include general gastroenterology, gastroenterology motility, and therapeutic endoscopy, including retrograde cholangiopancreatography.
Excited to join Piedmont HealthCare Comprehensive Digestive Care Center, Dr. Gangireddy expressed his enthusiasm for the physician-owned model.
"This model allows me to practice greater autonomy in patient care, allowing me to specialize and customize treatment plans to meet the unique need of the individual patient," he said.
When it comes to patient care, Dr. Gangireddy emphasizes compassion as the foundation of his practice.
"I care for patients like my own family," he explained. "Compassion is the most important part of the care I deliver. My main goal is to help understand the root cause of their medical problems and provide them with tools to help alleviate them."
In his spare time, Dr. Gangireddy enjoys traveling with his family. He is happily married and has two daughters.
LEARN MORE
Dr. Venu Gangireddy will begin seeing patients on June 26 at Piedmont HealthCare Comprehensive and Digestive Care Center at 555 Kitchings Drive, Statesville, NC. For more information on Dr. Gangireddy, visit www.piedmonthealthcare.com/provider/venu-gangireddy-md/. To schedule an appointment, please contact Piedmont HealthCare Comprehensive Digestive Care Center at (704) – 978-1144.