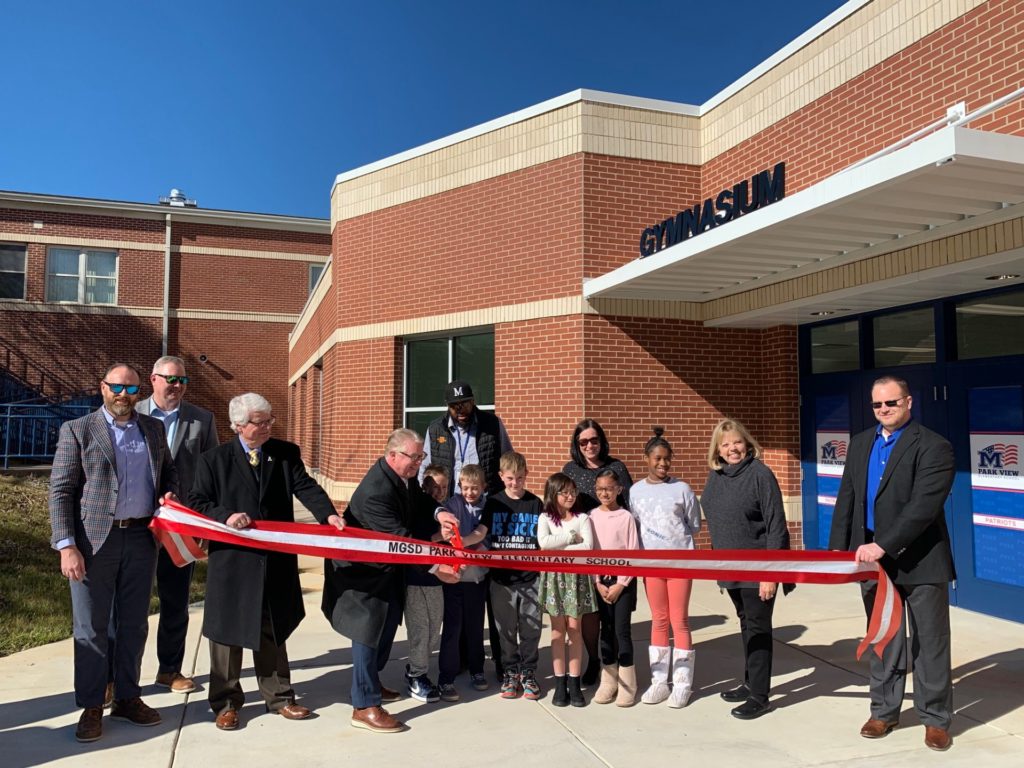 BY BRANDY TEMPLETON
Mooresville Graded School District staff, board members and community supporters celebrated the completion of significant renovation projects at South and Park View elementary schools on Tuesday with a pair of ribbon-cutting ceremonies.
The total cost of the projects was $19 million, which included improvements to the heating, air conditioning, and ventilation systems at both schools.
At South, a new "gymnatorium" and cafeteria improvements were completed. The gymnatorium is a gym with a stage, and the cafeteria kitchen was expanded along with the seating areas for children.
At Park View, there's also a new gymnatorium along with cafeteria improvements as well.
Over 600 students will now have more room to eat their lunches.
Greg Whitfield, chair of MGSD Board of Education, expressed his appreciation for the upgrades.
"Having a multi-purpose area supports serving the whole child for many years to come," he said. "It's a much-welcomed addition."
Photos