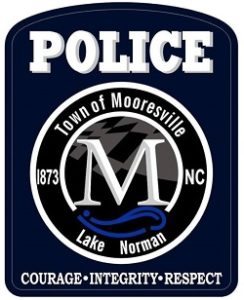 Special to Iredell Free News
Mooresville police detectives are investigating an attempted armed robbery that occurred early Tuesday morning.
Officers responded to a call for service at 119 Super Sport Drive about 7:18 a.m. Tuesday, according to an MPD news release.
No injuries were reported.
The victim stated that when he arrived for work and exited his vehicle, a white two-door vehicle stopped in front of his parked vehicle.
The driver of the suspect's vehicle then reportedly approached the victim and brandished a handgun before demanding that the victim hand over his car keys, police said. A second suspect in the white vehicle opened the passenger door but never exited the vehicle.
The robbery was thwarted when the victim ran away from the suspect without turning over his keys, police said.
The suspect then returned to the white vehicle and fled the area without taking anything from the victim, according to the news release.
The victim described the suspect as a younger black male wearing a hoodie and a beanie-style hat.
MPD detectives are following up on several leads in an attempt to identify and apprehend the suspects. If you have any information about these suspects, contact the Mooresville Police Department at 704-664-3311 or Detective Dyvig at 704-658-9093.