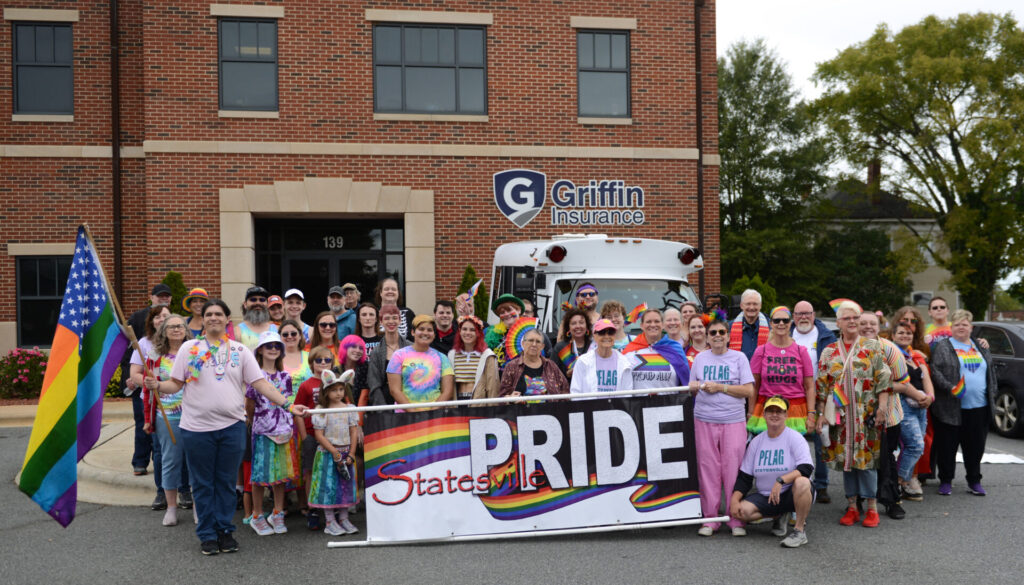 FROM STAFF REPORTS
PHOTOS BY AMANDA CALDWELL
There were rainbows, smiles and hugs in abundance on Saturday as people greeted each other with enthusiastic wishes for a "Happy Pride Day!"
The Statesville Pride Parade & Festival drew hundreds to downtown. The parade was a diverse mix of participants, from local ministers, families, moms offering free hugs, and members of PFLAG walking the route, along with several drag performers riding atop convertibles.
"It's a fabulous day when so many diverse folks can come out and experience love and support from so many," said local PFLAG founding member Sheri Coarsey. "Statesville needs more safe spaces."
The parade ended at West Broad Street, where dozens of vendors and a stage for performances awaited. In addition to food and artist vendors, booths included organizations like the Iredell County Public Library, Iredell Heath System, Children's Hope Alliance, and Mitchell Community College, along with local church and nonprofit groups.
Coarsey also expressed gratitude for the Statesville Police Department and Chief David Onley.
"We love having the support of the SPD to keep us safe and make sure everyone enjoys our day," she said.
Photo Gallery