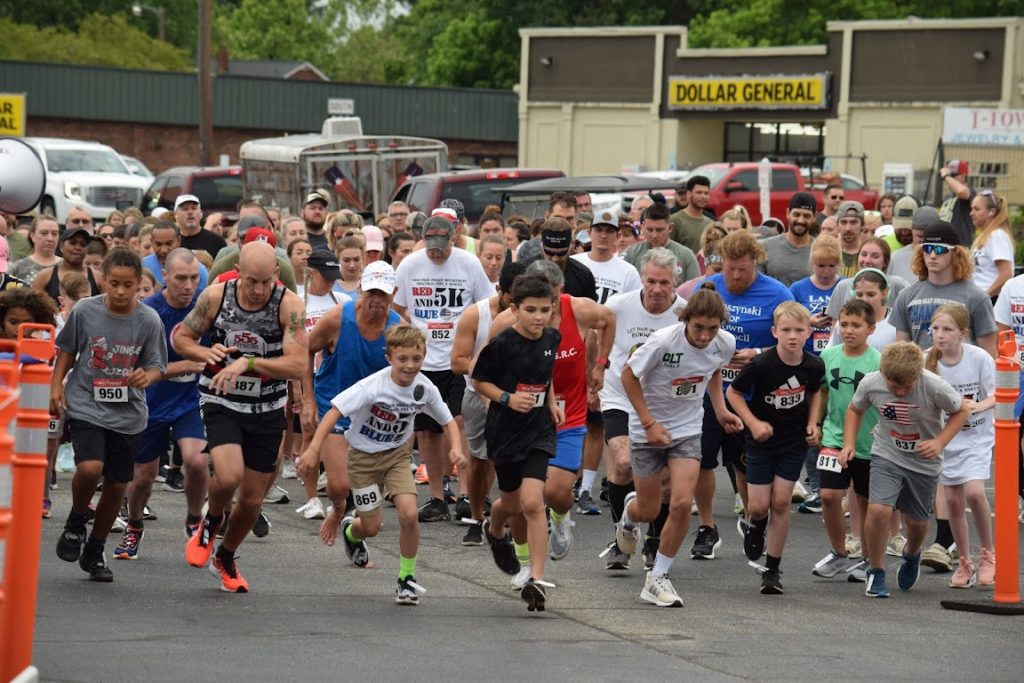 BY DEBBIE PAGE
Nearly 200 runners of all ages, including many decked out in red and blue to show their support for firefighters and police officers, gathered at the Depot for a 5K run through the center of Troutman on Saturday night.
Troutman Police Chief Josh Watson thanked the runners for coming out to support two charities through their entrance fees, which totaled $1,200.
The Firefighters Burned Children's Fund, chosen by Troutman Fire and Rescue, helps children as they recover from burns suffered in fires, and the First Responders Children's Foundation, chosen by TPD, supports families who have lost a family member in the line of duty. Each will receive half the proceeds.
Watson also thanked TF&R Chief Wesley Morris and Assistant Chief Jimmy Kestler, the Troutman Council, Mayor Teross Young, and Town Manager Ron Wyatt for their support of the event and recognized the hard work of the Parks and Recreation Department.
The event provided an opportunity for officers to interact with community members. Police officers and firefighters, who lined the front of the station with their trucks and engines, stood along the route to cheer on the participants.
Photo Gallery