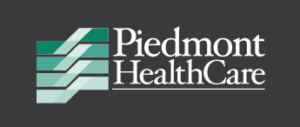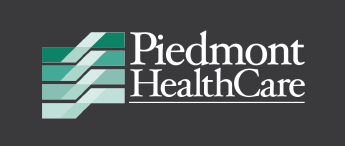 Special to Iredell Free News
Dr. Travis Eason, a fellowship-trained orthopedic surgeon, has joined the practice at Piedmont HealthCare – Piedmont Bone & Joint in Statesville and Mooresville.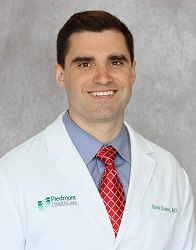 Piedmont Bone & Joint includes four other orthopedic surgeons — Dr. Jeffrey Kuhlman, Dr. Scott Brandon, Dr. John "Alex" Seldomridge and Dr. Brett Feldman — and four physician assistants. An additional orthopedic surgeon is expected to join the practice in early October.
A native of the Raleigh-Durham area, Eason attended North Carolina State University before pursuing a medical career at Brody School of Medicine at East Carolina University in Greenville. His interest in orthopedics led him to complete his orthopedic surgery residency at the University of Tennessee-Campbell Clinic and a fellowship at the University of Kentucky.
"I am honored to join an exceptional team at Piedmont HealthCare Piedmont Bone & Joint," Eason said. "Returning to North Carolina is a blessing for my family and I.
"I am looking forward to providing the best quality care to the residents here in Iredell County," he added.
Eason will offer comprehensive orthopedic care specializes in a range of hip and knee procedures, including hip replacement surgery, anterior approach hip replacement, knee replacement surgery, and revision hip and knee replacement surgery. The addition of a new physician with his skill set will improve access to orthopedic healthcare for the residents of Iredell County and beyond.
Eason, his wife and their two children enjoy outdoor activities such as disc golf, hiking, fishing, and grilling at home.
LEARN MORE
Dr. Travis Eason is now accepting new patients at Piedmont HealthCare Piedmont Bone and Joint at both the Statesville and Mooresville locations. To schedule an appointment at the Statesville location, 633 Brookdale Drive Suite 300, call (704)-873-3250. To schedule an appointment at the Mooresville office at 359 Williamson Road, call (704)-235-1829.
About Piedmont HealthCare
Piedmont HealthCare is one of the largest physician-owned multi-specialty groups in North Carolina and the fifth largest healthcare organization in the Charlotte Metro market. Committed to providing excellent care for the whole family, PHC has more than 60 convenient locations and over 215 physicians and providers across multiple specialties to provide our community with the most innovative medical care. Visit www.piedmonthealthcare.com.