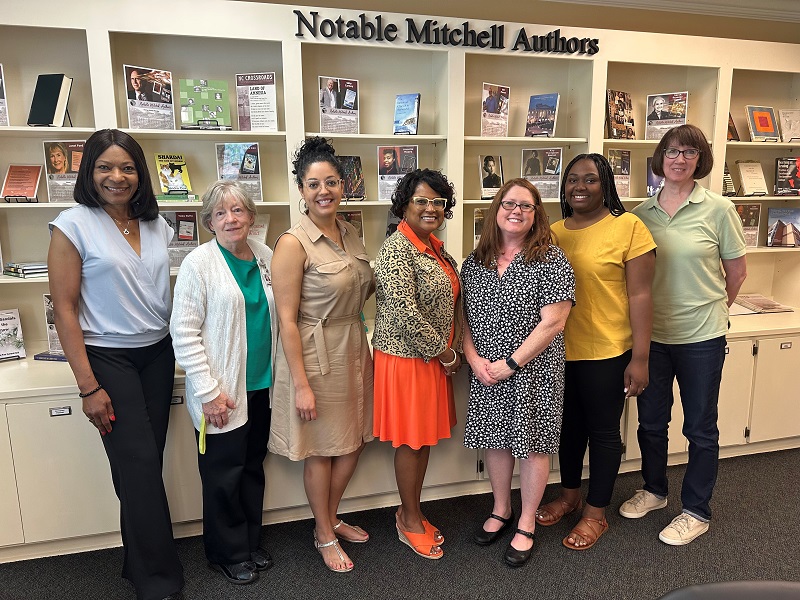 Special to Iredell Free News
The Second Annual Abby Winthrop SMART Girls Leadership Camp will be held on July 17-21 on the Statesville campus of Mitchell Community College. The camp will run Monday through Friday from 9:30 a.m. until 3:30 p.m.
Local students and their parents are welcome to enroll in the 2023 camp, which is sponsored by Abby Winthrop SMART Girls, a community-based education and service organization for middle and high school girls Attendees do not have to be members of the Boys & Girls Club to attend this free camp. Daily snacks and meals will be provided at no cost to attendees. All supplies and materials for the camp will be provided free.
The camp's goal is to inspire and empower young women. The deadline to enroll is July 14.
"Our camp is designed to give young women access to local leaders from our community who will inspire them as they share their personal journeys from grade school to college; from entry level jobs to positions of leadership in their professions," explained Aletha Hyde, director of Abby Winthrop SMART Girls.
"Our goal is for each attendee to complete the week with a greater sense of hope and vision for their future."
Last summer, 47 students had the opportunity to meet and hear the inspiring stories of community leaders including Sen. Vickie Sawyer, Iredell County Commission Chairwoman Melissa Neader, Greater Statesville Chamber of Commerce President Shannon Viera, GL Wilson Building Company Vice President Julia Wilson, Durham Public Schools Assistant Superintendent Alvera Lesane and many more.
This summer's camp was designed by a volunteer planning committee which set a goal of having more hands-on experiences for this year's attendees. Beverly Rufty, media coordinator at Mitchell Community College and a member of the planning committee, has arranged a tour of Mitchell's Workforce Development campus and presentations from instructors in the college's nursing, public safety, information technology, and other career-oriented programs taught at the college which lead to licensing or credentials.
This summer's camp will also include an etiquette class presented by Leslie Morrison and Saira Estrada from Speak Life & Live, a community service project hosted by the Statesville Woman's Club and a local non-profit Bella's Back Packs, as well a tour and presentation about the local court system in Iredell County lead by Magistrate Reba Imes.
The camp will also include a walking tour and scavenger hunt of downtown Statesville lead by local historian Steve Hill, and a walking tour of Mitchell's main campus lead by the Student Government Association. Jennifer Christian from Crosby Scholars, Christiana Lovelace from Truth Girlz and Nicki Mott from Statesville YMCA will also meet with participants.
Abby Winthrop SMART Girls was founded by Vicki and Russ Winthrop in 2020 to honor the life and memory of their daughter Abby. Abby passes away in July 2019 from complications from a congenital heart defect, shortly before her college graduation. Abby's college major was Human Development and Family studies. She planned to pursue a career working with youth. The Winthrop family based Abby Winthrop SMART Girls at the Boys & Girls Club of Piedmont. In addition to monthly activities, community service projects and ongoing daily sessions with girls enrolled through the Club, the Winthrop family has awarded scholarships to deserving girls who wish to pursue post-secondary education. Vicki Winthrop will be among the presenters at this summer's camp.
Registration
Limited seats are still available for this summer camp. Interested students and parents should contact Aletha Hyde, director of Abby Winthrop SMART Girls to enroll. She can be reached at the Boys & Girls Club from 7 a.m. to 6:30 p.m. by phone at 704-397-2427 or by email at ahyde@piedmontbgc.org.