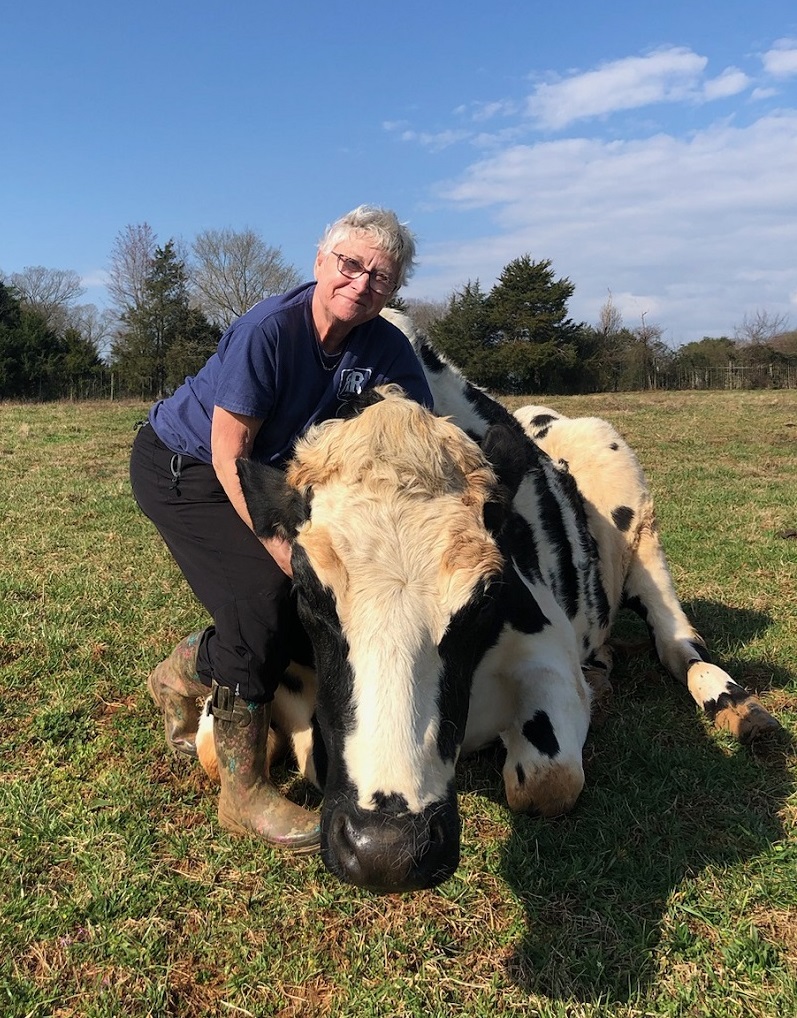 BY KARISSA MILLER
Rescue Ranch's Coffee with Critters event brought about 50 people came out for coffee and breakfast and an opportunity to learn more about the nonprofit's mission of promoting compassion for all animals.
Guests were greeted in the lobby by resident bird Jordie, an African Gray parrot. Breakfast was donated by JD's Catering Market & Deli.
Rescue Ranch has been part of the community for 10 years. President and co-founder Krissie Newman said the nonprofit wants to collaborate more with businesses and organizations by opening up the ranch to host meetings and special events.
The animal ambassadors and programming make Rescue Ranch unique. It hosts birthday parties, summer camps, homeschool programs, meetings, workshops and other special events.
"Every animal that lives here will live the rest of their life here. Some were surrendered, animal neglect, some were turned over because of hoarding or other situations," Amy Spear, community and business relationship manager said. "They each have a story to tell. We can educate the public and then teach kids about compassion for animals and responsible pet ownership."
Kaiden Gatewood was among the event's attendees. He was first a part of the Beginner Buddies program and now attends Homeschool Club.
"He gets to see animals he has never seen. It's very interactive. It's very sensory learning and it's a good opportunity to get out and socialize and do things you normally wouldn't do," said Sarah Gatewood, Kaiden's mom.
People of all ages enjoyed holding the animals, crafting and getting their pictures taken in a variety of settings.
Volunteers Carol Ruxton and Lynn Bruschi described Rescue Ranch as their happy and peaceful place.
"I love that Rescue Ranch is a nonprofit. The staff that works here is super knowledgeable and it's my favorite place," Bruschi said.
Founded in 2012, Rescue Ranch spans 87 acres. Feeding the animals alone is a costly expense and the nonprofit relies heavily on fundraisers, donations and dedicated volunteers, Executive Director Michelle Hepler said.
Upcoming Events
• Garage Sale to benefit Rescue Ranch at 165 Jennings Road on March 3 (4-8 p.m.) and March 4 (8 a.m.-4 p.m.).
• Spring Fling Eggstravaganza: Egg hunts, food trucks, animal meet and greets, barnyard animals and the 10,000-square-foot playground and more at Rescue Ranch on April 1 (10 a.m.-3 p.m.).
• Spring Break Critter Camp on March 6-10 (9 a.m.-4 p.m.).
LEARN MORE
Visit https://www.rescueranch.com.
Photos