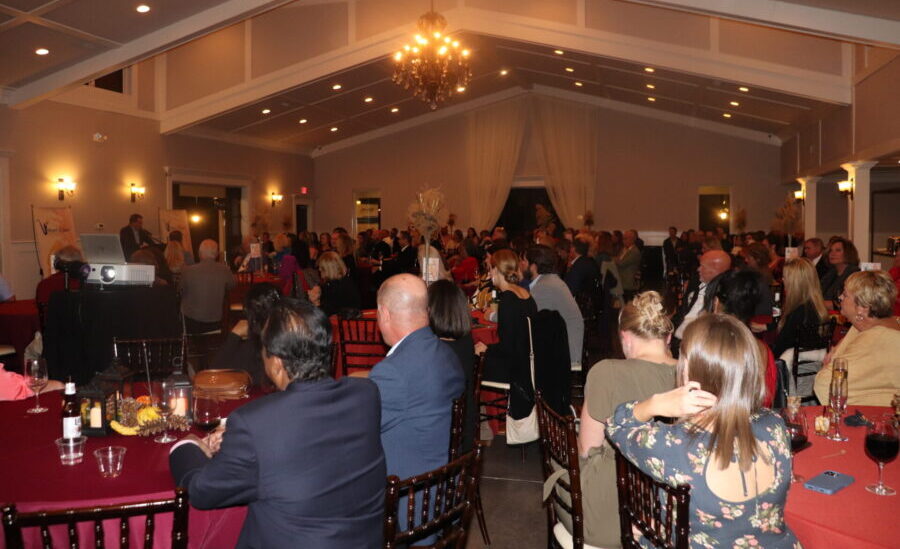 Special to Iredell Free News
The Iredell Health Foundation, the philanthropic arm of Iredell Health System, raised more than $55,000 for local heart health at its second annual Heart of Jazz event, presented by sponsor Raymer Oil Co.
About 170 attendees gathered at The Brawley Estate on Friday, November 3, for an evening of live jazz music, food, and spirits to celebrate cardiac care in Iredell County. The event featured performances from Ray Georgeson, cardiologist, and Mo Money, a five-piece jazz band comprised of the nation's top studio musicians, songwriters, and producers – all of whom have national performance and recording credits.
Rhythm and Blues Sponsors for the event included L. Gordon Iron & Metal Co. and the Fotsch family.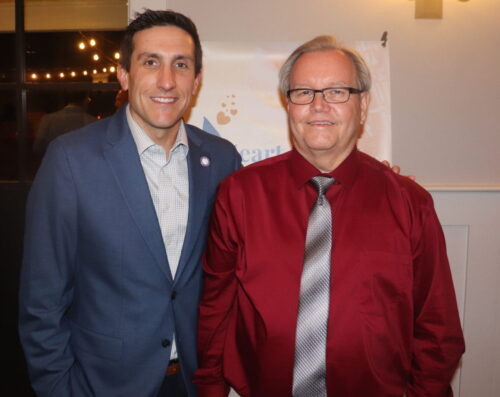 The event's highlight was a grateful patient testimonial by Eddie Johnson, a Statesville resident treated by Iredell Physician Network cardiologist Bradley Martin. Johnson credits Martin with saving his life after heart failure sent him to Iredell Memorial Hospital in October of 2022.
Martin was presented with a "Physician Champion" pin for his service to the community and for always upholding Iredell Health System's mission of inspiring wellbeing. Iredell Health System President & CEO John Green presented the pin to Martin.
Heart of Jazz benefited the Foundation's Cardiac & Vascular Care Fund for Iredell Health System. Heart disease is the second leading cause of death in Iredell County, and the fund supports the life-saving efforts of cardiologists, vascular surgeons, nurses, and technicians throughout the health system.
"Raising funds for cardiac and vascular care in the local community is not just a charitable act, but a crucial investment in the wellbeing of those residing in Iredell and beyond. Every dollar raised at this event has a direct impact on the lives of our residents. We are immensely grateful for the unwavering support from our community. Together, we can inspire wellbeing and make a lasting difference," said Jen Balog, executive director of the Iredell Health Foundation.
"When you think about both cardiology and the Iredell Health Foundation, we're talking about futures. For Mr. Johnson, we're talking about cardiac care that gave him a future. When you talk about the Foundation, and the things they can provide, that gives Iredell Health System a better future. When you look at the vision of our organization, it is to guide our neighbors to optimal health, and that is really what we are doing here tonight," said Green.
As the only accredited chest pain center in Statesville, Iredell Memorial Hospital's Heart & Vascular Center offers the community a full range of high-quality, personalized heart and vascular care. In addition to the Heart & Vascular Center, Iredell Health System serves its community by offering cardiovascular services through Iredell Vascular Clinic, Iredell Cardiology, Statesville Cardiovascular Clinic, and a cardiopulmonary rehabilitation program.
About Iredell Health Foundation
The Iredell Health Foundation is a 501(C)3 nonprofit organization responsible for philanthropy for Iredell Health System. It supports the system's programs and services through donor-centered fundraising. The Foundation focuses on raising community awareness of specific programs that need funding and provides individuals and organizations hoping to make a difference and leave a legacy the opportunity to support local healthcare needs of their choice. To learn more or make a donation, visit www.iredellhealthfoundation.org or call 704-878-7669.