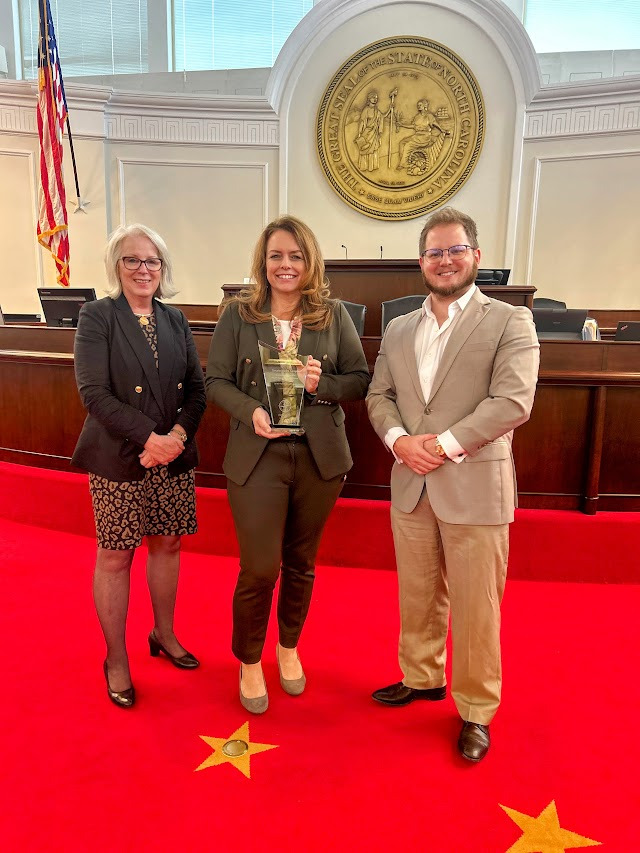 Special to Iredell Free New
Sen. Vickie Sawyer has been named the 2023 Legislator of the Year by the N.C. Values Coalition.
The award was presented in recognition of her work as the primary sponsor of the "Fairness in Women's Sports Act" (HB 574) and sponsorship of the "Parents Bill of Rights" (SB 49).
"Senator Vickie Sawyer is truly a legislator who has taken bold leadership to protect North Carolina women and children. She always shows up, and stands up," said NC Values Coalition Executive Director Tami Fitzgerald. "Senator Sawyer's leadership on HB 574 and SB 49 are making significant impacts for parental rights, and protections for women, girls and school children.
"NC Values is thankful for her support for family values," Fitzgerald added.
HB 574 requires that sports teams in middle school, high school, and college be designated by biological sex as male, female, or coed, and that athletic teams designated for females, women, or girls shall not be open to students of the male sex.
SB 49 gives parents the right to see curriculum and be notified of any mental or physical health changes regarding their children. It also prohibits schools from showing sexually explicit or gender confusing materials in grades K-4.