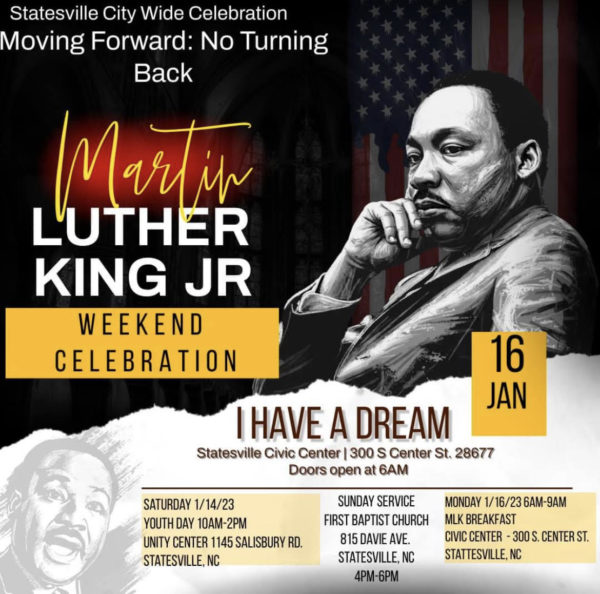 Special to Iredell Free News
the Iredell County MLK Planning Committee invites the public to attend several events planned to celebrate the life and accomplishments of Dr. Martin Luther King Jr. All events are free.
Martin Luther King Jr. Day activities are organized by the Iredell County MLK Planning Committee and are supported by the City of Statesville, area businesses, churches and individuals.
Community Celebration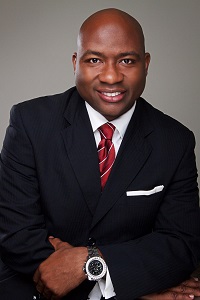 The 28th Annual Dr. Martin Luther King Jr. Community Celebration will be held on Monday, January 16. The event, which begins at 7 a.m., will be held at the Statesville Civic Center, located 300 South Center Street in Statesville.
The theme for this year's celebration is Moving Forward: No Turning Back.
The guest speaker will be Dr. Kenston J. Griffin, the founder and CEO of Dream Builders Communication Inc. He is a bestselling author, trainer and coach.
Youth Event
An event for kindergarten through high school students will be held at the Unity Center, 1145 Salisbury Road in Statesville, from 10 a.m. to 2 p.m. on Saturday, January 14. A light lunch will be served. Arts and crafts, spoken word, singing, and cross-cultural activities will be experienced. Guest speakers will encourage youth and share the messages of Dr. King.
Church Service
A celebration service will be held Sunday, January 15, from 4 to 6 p.m. at First Baptist Church, 815 Davie Avenue in Statesville. The service is a concert and will feature local performers.