FROM STAFF RESULTS
A convicted felon faces a felony gun charge after being stopped for a traffic violation by an Iredell County Sheriff's Office deputy.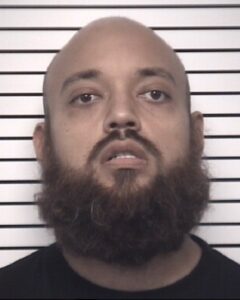 Sheriff Darren Campbell announced the arrest of Forrest Renny Mccollough, 32, of Lisa Carole Drive, Charlotte, in a news release.
Deputy S. Zalepka, who is assigned to the ICSO Community Oriented Policing Unit, stopped a Chevrolet Impala on Oakridge Farm Highway on November 10, Campbell said.
While Deputy Zalepka was speaking with McCollough, who was driving the vehicle, he admitted that he had smoked marijuana in the vehicle recently, according to the news release.
Deputy Sharpe, who is assigned to the ICSO Aggressive Criminal Enforcement Team, arrived on the scene to assist while Deputy Zalepka searched the vehicle and found marijuana and a Springfield Armory Hellcat 9mm handgun, the sheriff said.
McCollough was arrested and charged with felony possession of a firearm by a felon and misdemeanor carrying a concealed firearm.
The suspect was transported to the Iredell County Detention Center, where Magistrate Thompson issued a $22,500 secured bond on the charges. He was also issued a citation for the traffic violations and misdemeanor possession of drug paraphernalia.