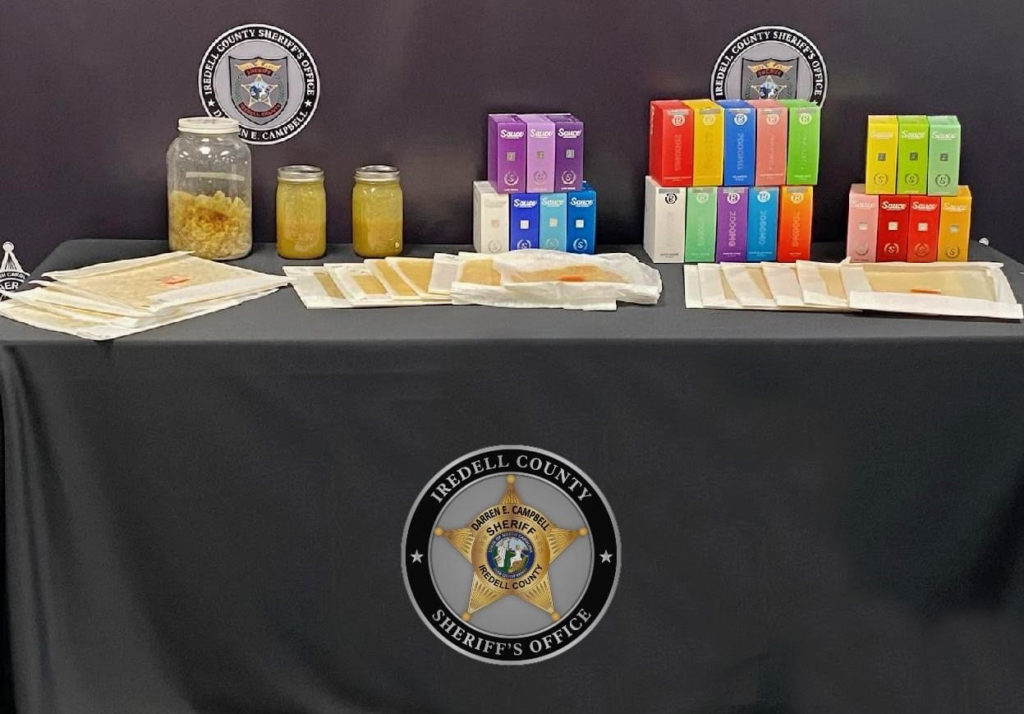 FROM STAFF REPORTS
Iredell County Sheriff's Office investigators seized more than $600,00 worth of products containing THC following an investigation of a suspicious package.
On Tuesday, January 10, ICSO narcotics investigators obtained information regarding a package that had been discovered at a local package handling facility, Sheriff Darren Campbell said in a news release.
The package, which contained a large amount of THC-containing products, was addressed to a location in western Iredell County, the sheriff said.
Investigators called for the assistance of a canine officer. Canine Connie arrived at the facility and indicated on the package, confirming it contained illegal narcotics, Campbell added.
A search of the package located 240 grams of THC Vape Pens, 2,495 grams of THC or Butane Hash Oil sheets, and 3,722 grams of Butane Hash Oil, according to the news release.
In all, 6,457 grams of THC-containing products were seized, Campbell said.
Investigators conducted additional interviews in an attempt to identify the intended recipient of the illegal drugs. However, due to the fictitious information on the package, no suspects have been identified. The investigation is ongoing.