FROM STAFF REPORTS
A suspect in the slaying of a 65-year-old Iredell County man has been apprehended in Charlotte.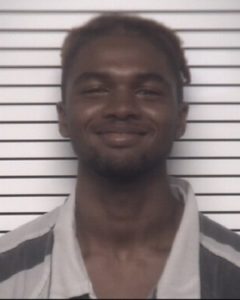 Sheriff Darren Campbell said Carlton Michael Clarke, 23, was arrested Friday morning. The suspect will be returned to Iredell County to be arraigned on a felony murder charge.
Clarke is charged with killing his father, Michel Renard Clarke. The Iredell County Sheriff's Office has not released the cause of death or a motive in the case.
Michel Clarke's body was found in his home on Saturday, January 14, by ICSO deputies who were asked to perform a welfare check at 121 Emmanuel Road, south of Troutman.
On Friday morning, ICSO detectives received information from a citizen that Carlton Clarke had been seen near the area of Charlotte Douglas International Airport, Sheriff Darren Campbell said in a news release. Detectives immediately coordinated with Charlotte Mecklenburg Police Department and officers responded to the area, Campbell said.
The suspect was quickly located and taken into custody without incident.
Clarke was transported to the Iredell County Detention Center, where Magistrate S. Watkins ordered the suspect held without bond.
The case is still an active investigation, according to the sheriff.