FROM STAFF REPORTS
A Mooresville man has been charged with two counts of felony indecent liberties with a minor following an investigation by the Iredell County Sheriff's Office.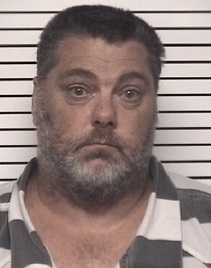 Sheriff Darren Campbell announced the arrest of John O'Neal Joy Jr., 51, of Almond Road, Mooresville, in a news release Thursday morning.
The ICSO began investigating on October 3 after receiving a about possible sexual activity between a child and an adult, Campbell said.
The case was assigned to Detective A. Guadalupe with the ICSO Special Victims Unit. The juvenile was interviewed and Joy was identified as a suspect, according to the news release.
As a result of additional interviews and evidence gathered in this investigation, the detective obtained warrants for Joy's arrest.
Joy was arrested on Thursday, October 5, by ICSO Sex Offender Compliance Deputy R. Jones.
The suspect was taken to the Iredell County Detention Center, where Magistrate P. Callejas issued a $100,000 secured bond.
The investigation is ongoing, and additional charges may be filed, Campbell said.
According to the ICO, Joy's criminal history includes the following felony charge: attempted child abuse inflicting serious mental injury.