FROM STAFF REPORTS
A registered sex offender has been jailed without bond on new charges related to the sexual abuse of a child following an investigation by the Iredell County Sheriff's Office.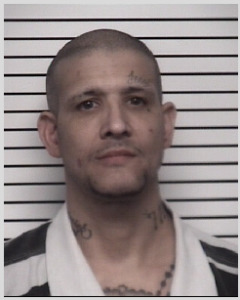 Sheriff Darren Campbell announced the arrest of Paul Lewis Ghiraldi, 37, of Davie Avenue, Statesville, in a news release Wednesday.
The ICSO began investigating on December 30 after receiving a report that an 11-year-old child had been touched inappropriately on different occasions by Ghiraldi, a registered sex offender, between January and September of 2022. The case was assigned to Special Victims Unit Detective J. Welborn.
The juvenile was subsequently interviewed at the Dove House Children's Advocacy Center in Statesville. Based on that interview, statements from witnesses, and additional information gathered throughout the course of the investigation, the detective obtained warrants charging Ghiraldi with five counts of felony indecent liberties with a child.
Ghiraldi, who is a verified members of the Bloods gang, was arrested on January 6. He was transported to the Iredell County Detention Center, where Magistrate S. Watkins ordered him held without bond.
According to the ICSO, the suspect's criminal history includes the following charges: Felony Indecent Liberties with a Child, Felony Financial Card Fraud, Felony Possession with Intent to Sell or Deliver Marijuana, Two Counts of Felony Failure to Register as a Sex Offender, Felony Failure to Report a New Address as a Sex Offender, Felony Residence Violations as a Sex Offender, Driving while Impaired, and Misdemeanor Possession of Drug Paraphernalia.