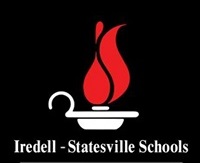 Special to Iredell Free News
Izabella Botello, an English teacher at Statesville High School, has been selected as one of 27 finalists for the 2023 North Carolina Center for the Advancement of Teaching (NCCAT) Empower Beginning Teacher of the Year Award.
The finalists were selected based on their dedication, innovation, and ability to inspire students to achieve.
Botello was named the Iredell-Statesville Schools Beginning Teacher of the Year earlier this school year and will represent the district during Teacher Leadership Week at the NCCAT Cullowhee campus where the winner and runner-up will be announced.
"It is truly an honor to not only represent the district, but Statesville High School," Botello said.
This 2022-2023 school year will complete Botello's second year at Statesville High School. She is an alumna of Alexander Central High School, CVCC, and Appalachian State University.
The NCCAT Beginning Teacher of the Year will receive a $5,000 cash prize, participation in a GoGlobal NC trip in 2024, and instructional supply funds for their school. The runner-up will receive a $2,000 cash prize and all finalists will receive their travel expenses and substitute costs for their participation in NCCAT.
"We appreciate the enthusiastic response from all over the state for the Beginning Teacher of the Year Award," said NCCAT Executive Director M. Brock Womble. "These finalists provide a snapshot of the lasting impact great teachers have on our students from the first to the last day they step into a North Carolina public school. We are excited about this opportunity to honor teachers for the important work they do in our state."