FROM STAFF REPORTS
A call that began as a shoplifting at Phil's Food Mart ended with a suspect being arrested on drug trafficking charges by an Iredell County Sheriff's Office deputy.
ICSO deputies responded to the convenience store at 4277 Wilkesboro Highway in northern Iredell County on Sunday for a larceny progress, Sheriff Darren Campbell said in a news release Wednesday.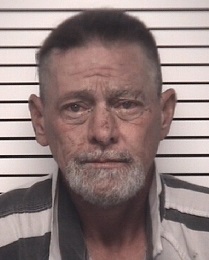 After arriving at the store, Deputy W. Parks spoke to the suspect, identified as Joshua Quincy Marlow, who had a baseball cap in his waistband that had been stolen from the store, according to the news release.
While searching Marlow to ensure no other merchandise was on his person, Deputy T. Cinque located two additional baseball caps were located, along with pills in various containers and drug paraphernalia, Campbell said.
The pills in Marlow's possession were identified as 8.22 grams of Acetaminophen and Hydrocodone Bitartrate, a schedule II narcotic along with 27 full and 17 broken Alprazolam pills, a schedule IV narcotic, according to the news release.
Marlow, 49, of Brookhaven Road, Statesville, was charged with Felony Trafficking Heroin, Felony Trafficking Heroin by Possession, Felony Possession with Intent to Manufacture, Sell, or Deliver a Schedule II Controlled Substance, three misdemeanor drug offenses and misdemeanor larceny.
The suspect was placed under arrest and transported to the Iredell County Detention Center, where he was issued a $150,000 secured bond.