FROM STAFF REPORTS
A western Iredell County man was charged with felony indecent liberties with a minor following an investigation by the Iredell County Sheriff's Office.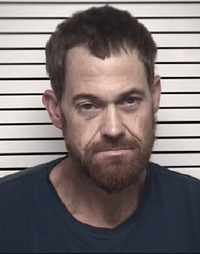 Sheriff Darren Campbell announced the arrest of Matthew Orren Fuller, 41, of Original Drive, Statesville, in a news release Wednesday afternoon.
The ICSO began investigating on September 20 after receiving a report from the Iredell County Department of Social Services about the possible sexual assault of a child.
The case was assigned to Detective E. Lane with the ICSO Special Victims Unit. Based on witness statements and additional evidence collected during the investigation, Detective Lane obtained a warrant charging Fuller with indecent liberties with a minor.
Fuller was arrested by Sex Offender Compliance Deputy R. Jones on Friday, October 20. He was transported to the Iredell County Detention Center, where Magistrate Imes issued a $75,000 bond.
According to the ICSO, Fuller is currently on probation for two counts of felony larceny.