FROM STAFF REPORTS
A Mooresville man was arrested Thursday and charged with making threats of mass violence against four local schools following an investigation by the Iredell County Sheriff's Office.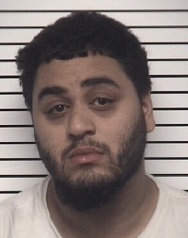 Sheriff Darren Campbell announced the arrest of Christopher Enrique Avelar, 20, of Clear Springs Road, Mooresville, in a news release.
About 10:30 p.m. Wednesday ICSO school resource officers began receiving text messages regarding threats of violence directed at West Iredell High School, Lake Norman High School, The Brawley School, and Lakeshore Middle School, the sheriff said.
The threats were forwarded to ICSO threat assessment detectives, who quickly determined the threats were made by Avelar, Campbell said.
Detectives obtained four warrants charging Avelar with Felony Communicating Threats of Mass Violence on Educational Property.
ICSO criminal investigators and patrol deputies began searching for Avelar. Deputies located the suspect at his home early Thursday morning and took him into custody, according to the news release.
Avelar was taken to the Iredell County Detention Center, where he was served with his arrest warrants. Per a judge's order, he must remain in custody until released to a family member.
In the news release, Campbell said the Sheriff's Office takes every threat to schools, students, and staff members seriously.
"The safety of students and staff remains our top priority. We encourage parents to speak to their children regarding social media safety and the consequences of making threats of violence. We would like to remind students, parents, and staff to continue to report threats to our schools. Tips can be submitted anonymously through the Iredell County Sheriff's Office Mobile App and Iredell County Crime Stoppers."