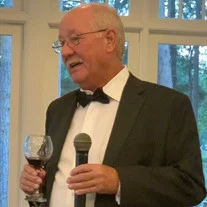 Egon Otto Josef Englert, a dedicated family man and lover of life, passed away on October 15, 2023. Born on July 3, 1949, in Pflaumheim, Germany, Egon embraced each day with a zest and enthusiasm that touched the lives of all who had the pleasure of knowing him.
Egon loved his family. His daughters, Cordula Mayer and husband Thilo and Judith Felzmann and husband Heiko, were the shining light of his life. Egon also had three grandchildren, Emma, Hannes, and Ferdinand, whom he adored. Together, they shared countless cherished moments that will forever be treasured. His love for his family extended beyond blood ties, as he was known for creating lasting bonds and welcoming all into his warm embrace. He also leaves behind his loving fiancée Carmen Zoe Schuller, whom he truly cherished his time with, his brother Rudi and sister Gerlinde with family.
As a chemical engineer, Egon played a pioneering role in the field of plastic recycling, bringing his expertise to America through his work with Dupont Inc.
Egon never lost sight of the joys of life. A man who appreciated the simplest pleasures, he found great delight in the companionship of animals, especially his dog Stella, indulging his taste buds with exquisite cuisine accompanied by fine wines, and immersing himself in the rhythm of dance. Whether cheering on his favorite teams during soccer matches or embarking on adventure-filled travels, Egon embraced each moment with unwavering enthusiasm and a radiant smile that brightened the lives of those around him.
In reflection, Egon's legacy will continue to inspire and fuel the passions of all who were fortunate enough to have crossed paths with him. His enduring spirit and vibrant presence will forever reside in the hearts of those who loved him.
A Memorial Mass will be held at 1 p.m. on Wednesday, October 25, 2023, at St. Therese Catholic Church, Mooresville.
Rest peacefully, dear Egon. You will be missed by many, but never forgotten.
In lieu of flowers, memorials may be made to the American Heart Association, 128 S Tryon Street #1588, Charlotte, NC 28202.
Cavin-Cook Funeral Home, Mooresville, is serving the family of Mr. Englert. Condolences may be made to the family at www.cavin-cook.com.