FROM STAFF REPORTS
A Mooresville man faces drug trafficking charges following a motor vehicle stop and investigation by an Iredell County Sheriff's Office deputy.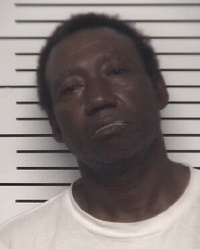 Sheriff Darren Campbell announced the arrest of Huey Patrick Varice, 56, who lives in Mooresville but has no fixed address, in a news release Tuesday.
On Saturday, March 11, ICSO Sgt. D. Caskaddon conducted a traffic stop on a vehicle on Buffalo Shoals Road in Statesville.
During the course of the investigation, a level I amount of hydrocodone pills were located in the driver's possession, according to the news release.
Varice was arrested and taken before Magistrate Callejas, who issued a $50,000 secure bond for the charges of Felony Trafficking Heroin by Possession, Felony Trafficking Heroin by Transportation, and Destroying Criminal Evidence.