FROM STAFF REPORTS
The Iredell County Sheriff's Office on Wednesday announced the arrests of 13 individuals on charges stemming from ongoing narcotics investigations.
The suspects were directly involved in the sale of or facilitating the sale of narcotics to an undercover investigator, Sheriff Darren Campbell said in a news release. These suspects were arrested on numerous felony drug charges, and most have an extensive criminal history.
The ICSO will continue to target and arrest repeat and career criminals, especially those involved in narcotics sales, which contributes to other crimes, Campbell said.
If you suspect criminal activity in your area, the "Iredell Sheriff" App provides an easy way to submit tips to ICSO deputies, Campbell added.
Suspects
The following suspects face felony charges in connection with ongoing ICSO drug investigations: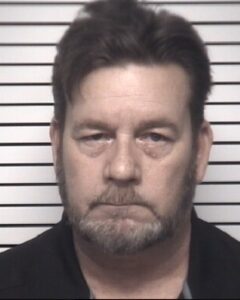 Robin Scott Gibson
♦ Age: 55
♦ Address: Bost Street, Statesville
♦ Charges: Three counts of Felony Possession with Intent to Sell or Deliver a Schedule II Controlled Substance
♦ Bond: $60,000
♦ Criminal history: None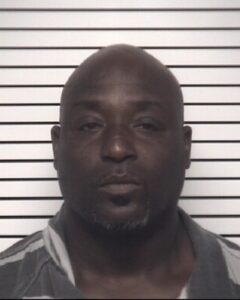 Tony Dewayne Burke
♦ Age: 53
♦ Address: ♦ 9th Street, Statesville
♦ Charges: Two counts of Felony Possession with Intent to Sell or Deliver a Schedule II Controlled Substance; two counts of Felony Sell or Deliver a Schedule II Controlled Substance
♦ Bond: $10,000.
♦ Criminal history: Misdemeanor Larceny; two counts of Driving while License Revoked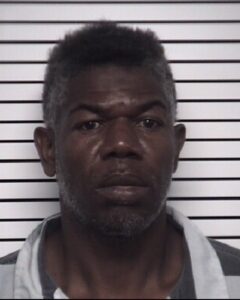 Roy Anthony Smyre
♦ Age: 48
♦ Address: Long Street, Statesville
♦ Charges: Four counts of Felony Possession with Intent to Sell or Deliver a Schedule II Controlled Substance; four counts of Felony Sell or Deliver a Schedule II Controlled Substance; Felony Conspiracy to Sell or Deliver a Schedule II Controlled Substance
♦ Bond: $160,000
♦ Criminal history: Felony Possession of Cocaine, Misdemeanor Disorderly Conduct, four counts of Misdemeanor Assault on a Female, eight counts of Driving while License Revoked, Misdemeanor Fishing without a License, Felony Possession of a Controlled Substance in Jail, three counts of Misdemeanor Resisting a Public Officer, Felony Possession with Intent to Sell or Deliver Cocaine, Felony Possession of Cocaine, Misdemeanor Possession of Marijuana, two counts of Misdemeanor Possession of Drug Paraphernalia, Felony Sell Cocaine, Misdemeanor Noise Ordinance Violation, Felony Habitual Felon, Misdemeanor Assault Inflict Serious Injury, Driving while Intoxicated – Level 3
Gregory Devon Wilson
♦ Age: 52
♦ Address: Stillmeadow Lane, Troutman
♦ Charges: Three counts of Felony Possession with Intent to Sell or Deliver a Schedule II Controlled Substance
♦ Bond: $10,000
♦ Criminal history: Misdemeanor Simple Worthless Check, two counts of Misdemeanor Worthless Check from a Closed Account, three counts of Driving while License Revoked, Reckless Driving to Endanger, Three Felony Possession with Intent to Sell or Deliver Cocaine, four counts of Misdemeanor Resisting a Public Officer, Misdemeanor Larceny, two counts of Driving While Intoxicated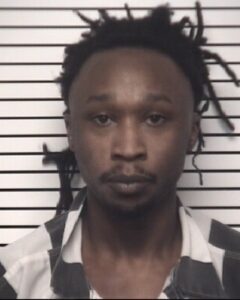 Kaylan Obrien Brandon
♦ Age: 28
♦ Address: Caldwell Street, Statesville
♦ Charges: Two counts of Felony Possession with Intent to Sell or Deliver a Schedule I Controlled Substance
♦ Bond: $8,000
♦ Criminal history: Felony Possession with Intent to Sell or Deliver Cocaine, Misdemeanor Possession of Drug Paraphernalia, Misdemeanor Simple Possession of Schedule VI Controlled Substance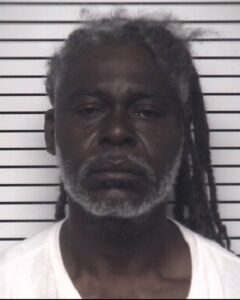 Kevin Turner
♦ Age: 55
♦ Address: Melviney Street, Statesville
♦ Charges: Three Counts of Felony Possession with Intent to Sell or Deliver a Schedule II Controlled Substance
♦ Bond: $7,500
♦ Criminal history: Felony Possession of Schedule II Controlled Substance, Felony Assault with a Deadly Weapon on an Officer, Felony Possession of a Firearm by a Convicted Felon, Misdemeanor Intoxicated and Disruptive, Misdemeanor Second-Degree Trespass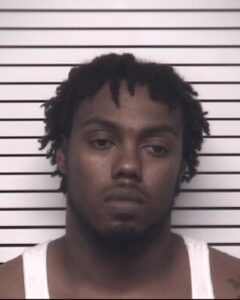 Sa-Quan Dominique Ikard
♦ Age: 29
♦ Address: JC Circle, Mooresville
♦ Charges: Two counts of Felony Possession with Intent to Sell or Deliver Schedule VI Controlled Substance; two counts of Felony Sell or Deliver Schedule VI Controlled Substance
♦ Bond: $15,000
♦ Criminal history: Misdemeanor Assault and Battery, Felony Conspiracy to Commit Common Law Robbery, Felony Larceny from the Person, two counts of Misdemeanor Possession of Drug Paraphernalia, Misdemeanor Simple Possession of Schedule VI Controlled Substance, Misdemeanor Communicating Threats, Misdemeanor Domestic Violence Protective Order Violation, two counts of Driving while License Revoked, Felony Assault by Strangulation, two counts of Felony Elude Arrest with a Motor Vehicle, Felony Possession of a Firearm by a Convicted Felon, Felony Failure to Appear of a Felony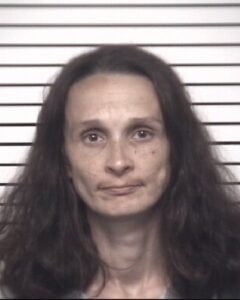 Tiffany Ann Ritchie
♦ Age: 33
♦ Address: Ginger Lane, Mooresville
♦ Charges: Five counts of Felony Possession with Intent to Sell or Deliver a Schedule II Controlled Substance; five counts of Felony Sell or Deliver a Schedule II Controlled Substance; Felony Trafficking Heroin
♦ Bond: $100,000
♦ Criminal history: Misdemeanor Possession of Marijuana, Misdemeanor Contributing to Delinquency of a Juvenile, Misdemeanor Child Abuse, Misdemeanor Possession of Drug Paraphernalia, three counts of Misdemeanor School Attendance Law Violation
Thomas Lee Morrison
♦ Age: 41
♦ Address: Knox Avenue, Statesville
♦ Charges: Three Counts of Felony Possession with Intent to Sell or Deliver a Schedule II Controlled Substance; three counts of Felony Sell or Deliver a Schedule II Controlled Substance
♦ Bond: $50,000
♦ Criminal history: Two counts of Felony Sell Cocaine, three counts of Misdemeanor Unauthorized Use of a Motor Vehicle, two counts of Felony Elude Arrest with a Motor Vehicle, Felony Possession of Schedule II Controlled Substance, two counts of Felony Possession with Intent to Sell or Deliver Cocaine, Felony Sell Schedule II Controlled Substance, Misdemeanor Resisting a Public Officer, two counts of Felony Habitual Felon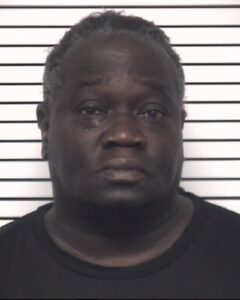 Christopher Malachi Cowan
♦ Age: 62
♦ Address: Garfield Street, Statesville
♦ Charges: Two counts of Felony Possession with Intent to Sell or Deliver a Schedule II Controlled Substance
♦ Bond: $50,000
♦ Criminal history: Three counts of Misdemeanor Possession of Drug Paraphernalia, Driving while Impaired, Felony Manufacture Marijuana, Driving while License Revoked, Misdemeanor Intoxicated and Disruptive, three counts of Misdemeanor Assault with a Deadly Weapon, Misdemeanor Injury to Personal Property, two counts of Misdemeanor Assault on a Female, Three Counts of Felony Breaking and Entering, Misdemeanor Larceny, nine counts of Misdemeanor Breaking a Currency Machine, Misdemeanor Assault Inflicting Serious Injury, Felony Possession of Burglary Tool, three counts of Misdemeanor Attempt Breaking and Entering of a Coin Operated Machine, Misdemeanor Possession of Marijuana, Misdemeanor Simple Assault, Misdemeanor Second Degree Trespass, Misdemeanor Resisting a Public Officer, two counts of Misdemeanor Carrying a Concealed Weapon, six counts of Felony Sell Cocaine, Felony Habitual Felon, Felony Possession of Schedule I Controlled Substance, Two Counts of Felony Possession of Cocaine.
♦ Note: Currently on Probation for Felony Possession of Schedule II Controlled Substance and Misdemeanor Assault on a Female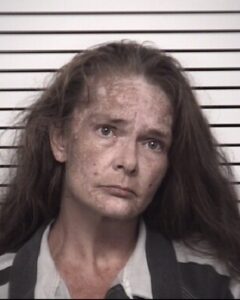 Courtney Lee Hines
♦ Age: 43
♦ Address: Elmwood Road, Statesville
♦ Charges: Felony Conspiracy to Deliver a Schedule I Controlled Substance
♦ Bond: $10,000
♦ Criminal history: Driving While Impaired, Misdemeanor Simple Assault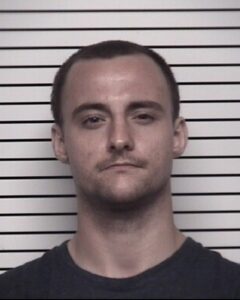 Levi Daniel McDade
♦ Age: 26
♦ Address: Family Circle, Statesville
♦ Charges: Felony Possession with Intent to Sell or Deliver a Schedule IV Controlled Substance
♦ Bond: $2,500
♦ Criminal history: Misdemeanor Breaking and Entering, Misdemeanor Consuming Alcohol Underage, Misdemeanor Resisting a Public Officer, Two Counts of Driving While License Revoked, Misdemeanor Possession of Marijuana, Misdemeanor Simple Possession of Schedule II Controlled Substance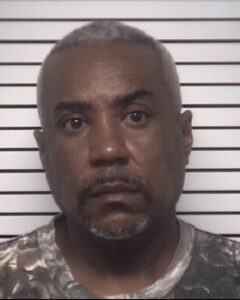 David Vincent Powell
♦ Age: 55
♦ Address: Diamond Street, Statesville
♦ Charges: Felony Possession with Intent to Sell or Deliver a Schedule II Controlled Substance, Felony Possession of Schedule II Controlled Substance
♦ Bond: $5,000
♦ Criminal history: Thirteen counts of Driving While License Revoked, Felony Sell Cocaine, three counts of Misdemeanor Possession of Drug Paraphernalia, Felony Habitual Felon