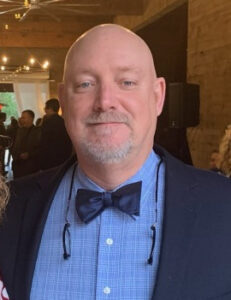 David Franklin Reese, 59, of Statesville, N.C., passed away on Monday, August 21, 2023, at Atrium Health Wake Forest Baptist Medical Center in Winston-Salem, N.C.. He was the husband of Lisa Killian Reese and the son of Max and Carolyn Reese of Hickory, N.C.
David was born in Hickory and was a graduate of Hickory High School and North Carolina State University. He was a member of Broad Street United Methodist Church. He was the Statesville branch manager and vice president of engineering for Concord Engineering and Surveying Inc. David had a large impact with development in and around Iredell County, serving many businesses and helping the local governments, such as the Stormwater Management Board with the City of Statesville and attending meetings of the Iredell County Board of Commissioners, and even helping the local school system and their new developments. Beyond his work as a civil engineer, he was active within his church, serving on the board of trustees and helping in other areas whenever he could. If you had an engineering problem, he could solve it. His family is thankful that his last time on earth was spent in a golf tournament with a large group of golfing buddies.
David was preceded in death by his brother Malcom.
He is survived by his wife of 37 years, Lisa Reese; his parents, Max and Carolyn Reese; one son, Dawson (Madison) Reese of Statesville; one sister, Kay (David) Robinson of Ohio; father-in-law and mother-in-law, Melvin and Mary Jane Killian of Holly Ridge, N.C.; one sister-in-law, Martha Reese of Bethlehem, N.C.; and two brothers-in-law, Nathan Killian of Ohio and Kyle (Elaine) Killian of Florida. He is also survived by his nephews, Reese Robinson, Dane Robinson, Mathew (Lauren) Reese, Josh (Whitney) Reese, Alex Killian, Kade Killian, Kohen Killian, and Kannon Killian; one niece, Jenna Gilmore (Ian); and two great nieces and two great nephews.
A Celebration of Life Service will be held on Friday, August 25, 2023, at 2 p.m. at Broad Street United Methodist Church in Statesville with Rev. Sonny Reavis officiating. The family will receive friends immediately following the service in the Church Memorial Hall.
In lieu of flowers, the family requests that donations be made in David's memory to M.D. Anderson Pancreatic Cancer Moonshot Program, c/o Pancreatic Cancer Foundation, in memory of Malcolm Reese (David's brother), P.O. Box 4486, Houston, TX 77210-4486. Online condolences may be made to the family at www.troutmanfuneralhome.com.
Troutman Funeral Home is serving the family.