FROM STAFF REPORTS
Two suspects face felony drug charges after they were pulled over by an Iredell County Sheriff's Office deputy.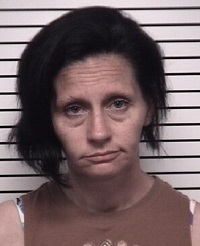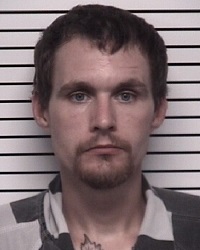 Sheriff Darren Campbell announced the arrests of Harlis Crum III, 36, of Robertson MHP Drive, Taylorsville, and Amber Nicole Schramm, 38, of Meadow Creek Loop, Statesville, in a news release Wednesday.
ICSO Deputy J. Berrier conducted a traffic stop on a Toyota Camry on the Exit 45 ramp on Interstate 77 on Monday, September 25, Campbell said. The deputy learned the registration on the vehicle was expired and the driver of the vehicle, had a revoked driver's license, according to the news release.
Deputy G. Deal and his K9 partner Aida arrived on the scene to assist with the traffic stop. Aida was deployed to conduct a free-air sniff of the vehicle, and she gave a positive indication of the presence of a narcotic inside the vehicle, the sheriff said.
While searching the vehicle, deputies found methamphetamine, marijuana, and drug paraphernalia, according to the news release.
Crum III and Schramm were arrested and transported to the Iredell County Detention Center, where they were taken before Magistrate Watkins.
Both suspects were charged with Felony Possession with Intent to Sell or Deliver Schedule II Controlled Substance, Felony Maintaining a Vehicle for a Controlled Substance and two misdemeanor drug offenses.
Crum, who is on probation for six felony charges, received a $15,000 secured bond. Schramm's bond was set at $10,000.