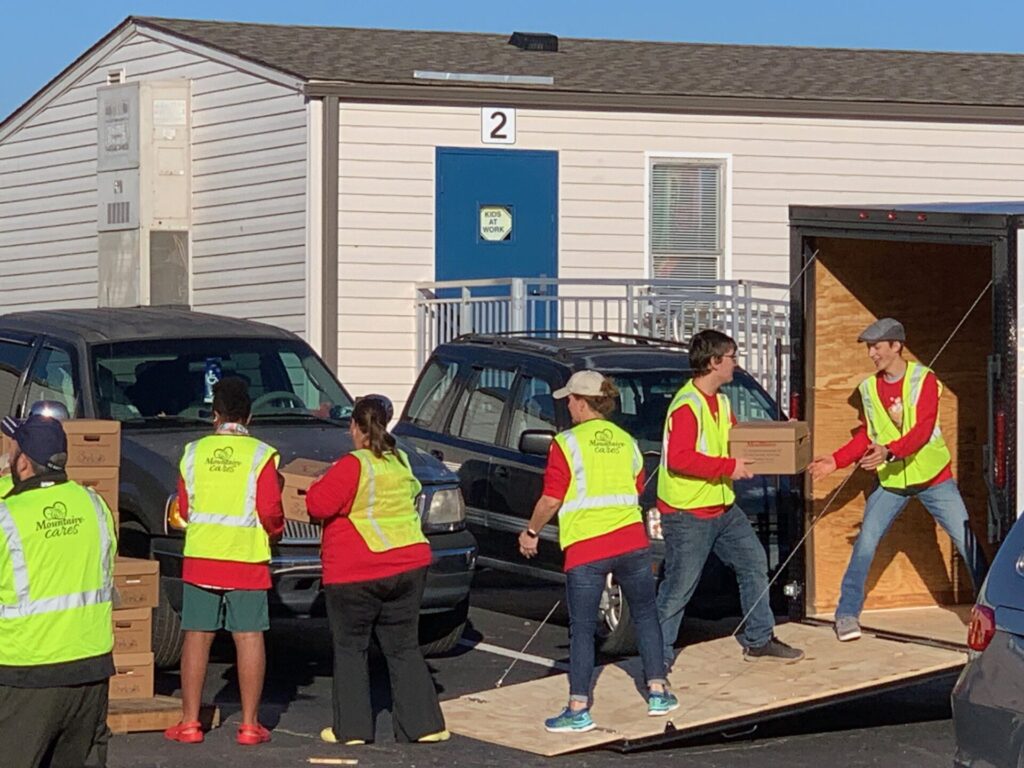 BY BRANDY TEMPLETON
The parking lot at South River Baptist Church was packed Saturday morning with people dedicated to helping others.
South River Baptist members and Mountaire Farms employees packed and distributed Thanksgiving meals. Each meal feeds a family of four and included a frozen roaster, two cans of green beans, two cans of corn, a can of yams, cranberry sauce, a packet of gravy, a box of stuffing, and a box of brownie mix.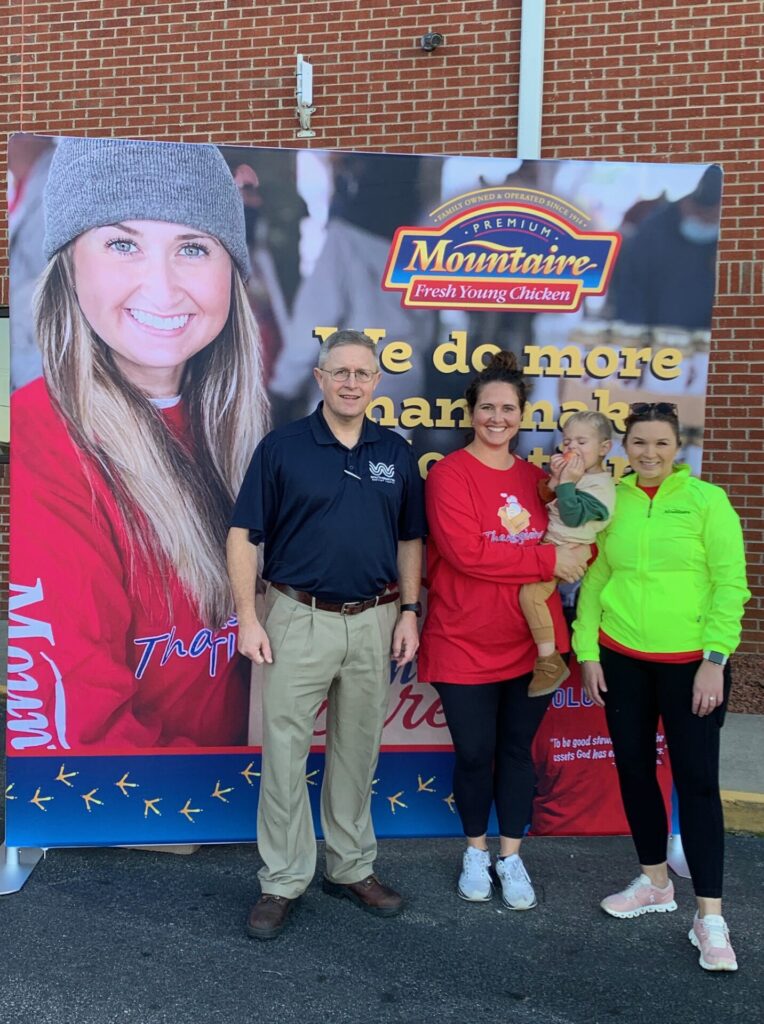 The boxed meals were loaded into more than four dozen trucks for delivery to families throughout the Piedmont and Western North Carolina.
Around 3,500 families will benefit from the labor of love of local people.
Sasha Duncan, with Mountaire Cares, shared that the company has helped now for 28 years.
"Our program started in Selbyville, Maryland," she said. "We started it here in a field across the street from PowerCross Ministries."
She is grateful for the church's participation.
South River Baptist Pastor Chris Thompson said that feeding the hungry is a critical part of the church's mission.
"First and foremost, God's word commands it," he said. "Proverbs 21:13 says 'He who shuts his ear to the cry of the poor will also cry and not be heard.' "
As local families struggle to make ends meet as a result of rising costs, South River Baptist will be there to help.
"We believe the church should be keenly aware of the community's needs and find compassionate ways to respond," Thompson said.