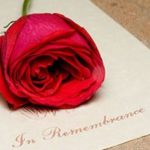 Franklin Leroy Snow Sr., 88, passed away Thursday, November 16, 2023.
Franklin was born In Iredell County on April 4, 1935, to the late J.B. Snow and Willie Donaldson Snow. He was known for his exceptional work ethic. He loved the Lord and enjoyed reading his Bible in his spare time.
He was preceded in death by his parents, brothers and sisters.
Franklin is survived by his wife, Betty Snow; daughters, Donna Snow, Kim Yount (Mike) and Kathy Hughes; son, Franklin Snow Jr.; and grandchildren, Kaitlin Yount and Maghan Yount.
A funeral service will be held at 11 a.m. on Monday, November 20, 2023, at Grace Missionary Baptist Church in Harmony N.C. Burial will follow at Harmony Cemetery. The family will receive friends one hour prior to the service.
Nicholson Funeral Home is serving the family.