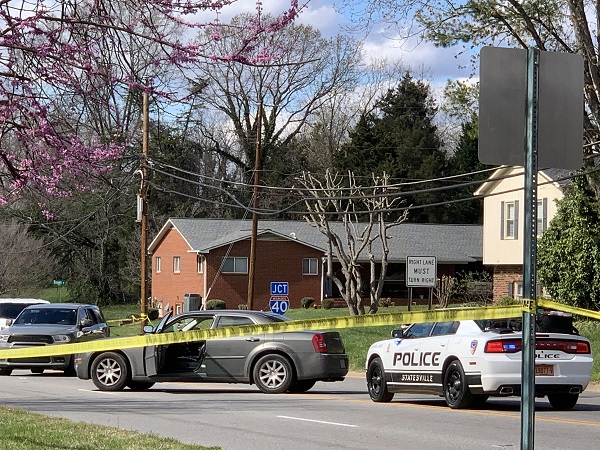 FROM STAFF REPORTS
The Statesville Police Department is investigating a shooting that occurred in the 1000 block of North Center Street on Monday.
Officers responded to a residence about 12 noon after receiving a report of shots fired and a motor vehicle collision, according to an SPD news release.
After arriving at the scene, officers located Kimberly Little, 32, of Statesville sitting on the side of the roadway, police said. She was suffering from a gunshot wound to her arm and torso.
The Statesville Fire Department and Iredell County EMS personnel responded to the scene. Little was transported to Wake Forest Baptist Medical Center, where she was listed in stable condition, police said.
The SPD Criminal Investigation Division responded to the scene and began investigating the incident.
A preliminary investigation revealed Little was pulling out of her residence when an unknown suspect located behind her vehicle fired a gun into the vehicle striking her, police said. As Little's vehicle continued out into the roadway, she struck another vehicle traveling north on North Center Street.
According to the news release, investigators believe this shooting was an isolated incident.
Anyone with information about the incident are encouraged to contact the Statesville Police Department at 704-878-3406 or 704-878-3516. All callers may remain anonymous.